SEC Head Requests Bigger Teeth From Congress, Will It Matter?
In the wake of Judge Rakoff's scathing dismissal of the SEC's soft handling of Citibank's fraud case, SEC Chairwoman Mary Schapiro wrote a letter to Senator Jack Reed, Chairman of the Senate Subcommittee on Securities, Insurance and Investment, asking for expanded powers.
Schapiro, in an open letter to the Senator, touted the SEC's $2.8 billion in disgorgements and penalties issued this year, and then asked for changes to regulations, which would allow her to impose much steeper penalties on fraudulent behavior on Wall Street.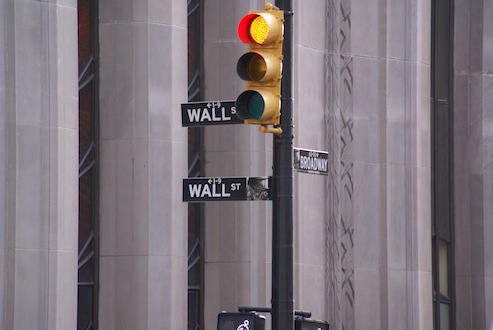 Steeper Fines Across the Board
Specifically, she requested that the cap for monetary penalties issued per violation be raised about tenfold. Currently individuals face a maximum fine of $150,000 per tier 3 violation ("the most serious" sort), and entities face $725,000. She would like to see these raised to $1 million and $10 million, respectively.
And for disgorgements — when an entity or individual must return ill-gotten funds — Schapiro requested that this be changed to a fine triple the pecuniary gain from fraudulent behavior. In their settlement with Citibank, the SEC asked for all $160 million in profits from Class V Funding III plus $30 million in interest and a $95 million fine; had the bank been fined according to these guidelines, Citi would have been forced to give up $480 million, plus (presumably) $90 million in interest, totaling $570 million before we even factor in the additional fines.
Schapiro also asked that the SEC be granted a manner of imposing penalties that takes into account investor losses instead of just criminal gains — recall that while Citibank earned $160 million on their fraudulent CDO product, their investors lost $700 million.
And finally, Schapiro requested that the Commission be granted the authority to issue greater penalties on repeat offenders, like any street criminal must deal with.
Fails to Address Rakoff's Criticisms
But Schapiro's request still fails to address the issues raised by Judge Rakoff: specifically, that the SEC fails to reveal the truth about these fraud cases, and that fines are considered a cost of doing business for big banks. There is not a significant disincentive — i.e., jail or bankruptcy — to prevent banks from behaving irresponsibly, argues Rakoff.
Pretending that they had to pay back all investor losses on Class V Funding III, plus triple their profits, plus a $95 million fine, they would be out $1.3 billion. In 2010 alone, Citibank posted net income of $10.6 billion. One imagines that this, a 10 percent dip in net profit, would provide significant disincentive to a bank. This assumes, of course, that Schapiro's SEC would impose all penalties to the maximum, and we don't know that this would be the case.
But, still, is there justice in that? This is the heart of Judge Rakoff's decision: banks are not being held accountable for their crimes by the very regulatory body tasked with holding them accountable. They are being fined. There's a difference. Schapiro can request that the fines be raised to unimaginable heights and it still wouldn't satisfy Judge Rakoff because the truth about how banks behave would not be exposed.
Ask a Question