Discover Card Boosts Cash Back Payout by 500% in 2012
Chase commercials won't be able to taunt Discover for dishing out up to just $15 in bonus cash back soon as the Discover More card will be getting higher spending limits to receive quarterly bonus cash back.
For the first two quarterly periods in 2012, January to March and April to June, Discover More cardmembers will earn 5% cash back on bonus categories on up to $1,500 spent during each quarter.
That's a whopping five-fold increase from the current quarter's bonus cash back spending cap of $300.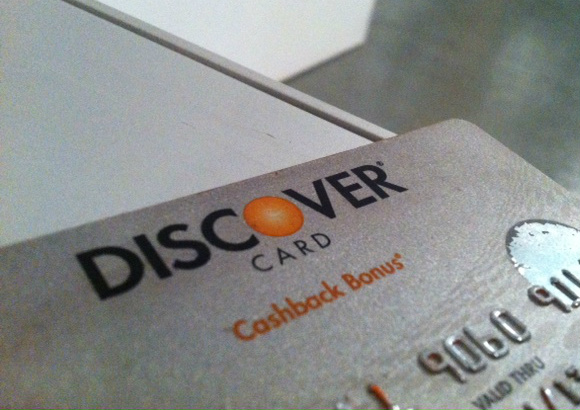 Americans watching the tube may have come across the Chase commercial (BOTTOM) that blatantly teases the Discover More card, which is referred to as "The Largest Cash Back Card", for its shortcomings in bonus cash back.
"They give me 5% cash back at department stores this quarter," responds the female shopper when asked why she used "The Largest Cash Back Card".
"But only on up to $300 worth of merchandise, so the most you can earn is $15," says Benjamin Grant, the face of the Chase Freedom® card campaign, before going on to tout the Chase Freedom® card's $1,500 bonus cash back spending limit.
Fighting Back
In January, Chase won't be able to use that aspect of the Discover More card as an angle of attack.
"Our program limits for the 5% Cashback Bonus program have always varied by category, and have ranged significantly over the nearly seven years our 5% program has been in existence," said a Discover spokeswoman.
In 2011, Discover More's quarterly caps were $800, and $400, $300, and $300, respectively.
"We're always evaluating and evolving our Cashback Bonus program so that we're offering the most value to our cardmembers," she said.
The limits for the third and fourth quarters of 2012 are yet to be determined.
In another Chase Freedom® commercial, "The Largest Cash Back Card" is subject to ridicule for paying 1% cash back on non-bonus categories (a.k.a. "all other purchases") after spending the first $3,000 of every year – 0.25% cash back applies to the first $3,000 spent per year.
Maybe, Discover would consider eliminating that threshold.
Watch the Chase commercial below:
Ask a Question