New Federal Taskforce To Help Americans Avert Foreclosure
Both the Consumer Financial Protection Bureau and the U.S. Treasury will actively join the crusade against fraudulent mortgage modification scams that take advantage of homeowners struggling to pay their mortgage liabilities.
Both the CFPB and the Treasury will form a joint task force with The Office of the Special Inspector General for the Troubled Asset Relief Program (SIGTARP) that will push to shut down mortgage modification scams targeted at unsuspecting homeowners. To kick off its goal of protecting consumers, the task force issued a consumer fraud alert on Thursday with tips to help consumers identify and avoid falling prey to mortgage modification scams.
"Mortgage scams harm not only homeowners but legitimate businesses and the market as a whole," said the CFPB's chief enforcement officer Richard Cordray in a statement. "By joining forces with SIGTARP and Treasury, the CFPB hopes to protect Americans and the integrity of one of the largest consumer financial markets in the U.S."
Just last month SIGTARP announced that it had worked with online search engine sites Google, Yahoo! and Bing to successfully shut down hundreds of mortgage modification scams that advertise their services on web banners littered across the internet. Many of these fake mortgage modification companies advised unsuspecting homeowners to pass along their mortgage payments, property deeds and other personal information.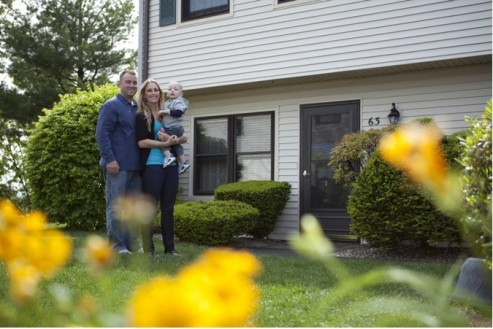 Mortgage Modification Programs: How to Spot Them
If you're a homeowner looking to cheaply refinance your mortgage then it's important to know a legitimate mortgage modification program will never ask you to pay an upfront fee to provide you services.
Two telltale signs that you may be dealing with a mortgage modification scam is if your application is guaranteed by a third party, or if that third party advertises that paying them to help with your application will increase the likelihood that it will be approved. Only your mortgage servicer can grant you a mortgage modification, and companies that boast high application success rates are more likely than not scams.
Other signs that you may be dealing with a mortgage modification scam is if the company in question advises you to either stop making mortgage payments, or to redirect your mortgage payments to them rather than your own mortgage servicer. A company should never guarantee that they can prevent you from facing foreclosure.
If you have your doubts about the mortgage modification company you're dealing with call the Homeowner's HOPE™ Hotline, available at MakingHomeAffordable.gov.
How Can a Mortgage Modification Help Me?
When done right, a mortgage modification can help homeowners reduce their monthly mortgage payments to just under a third of one's monthly gross income. The initiative, which is run by the Home Affordable Modification Program (HAMP) and paid for with the funds from the Troubled Asset Relief Program, has helped homeowners with permanent modification save about $8.3 billion to date according to the most recent housing scorecard released by federal government.
Still, the program has come under fire by those in Congress who believe it's failed to live up to expectations, according to CNN. Despite its perceived flaws, the program is the only federal one available to help homeowners refigure the terms of their mortgages with their servicers.
Ask a Question