Bank of America Slapped with a $315 Million Settlement in Mortgage Suit
The U.S. District Court in Manhattan was busy Monday evening as it doled out a hefty fine to Bank of America® (NYSE: BAC) to the tune of $315 Million. The second largest financial institution was in hot water after its lending unit, Merrill Lynch, allegedly sold faulty mortgage-backed investments.
Bank of America®'s class action law suit was brought to the courts by the Public Employees' Retirement System of Mississippi, a benefit pension plan defined by the government and awarded to non-federal public employees of the state.
Bank of America® is No Stranger to Getting Sued
The settlement has not gone completely through as of noon on Tuesday, but the approval of a judge will solidify the action. Bank of America® has paid many a visit to courts this year as it attempts to straighten out its shady history.
Already running a $12.7 billion settlement tab, there is one thing that may stand in the way of the bank adding the $315 million. According to the Wall Street Journal the bank needs to admit it was guilty before U.S. District Judge Jed Rakoff can approve the settlement.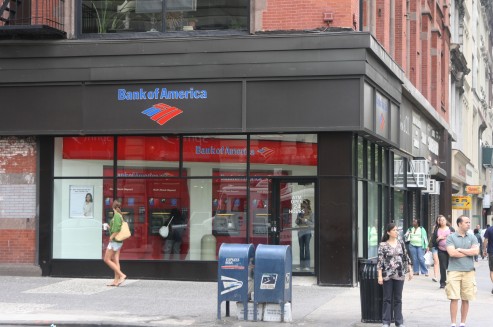 Judge Rakoff Refuses to Settle on a Settlement
Rakoff's dismissal of the case is a big possibility considering he turned down a similar settlement last week. The $285 million settlement Rakoff struck down involving Citigroup Inc., (NYSE: C) and the Security Exchange Commission was dealing with investors who said they were misled as well.
Rakoff a harbinger of truth, believes it is crucial to keep the financial industry transparent and that these banks are held accountable for their actions. His goal includes banks admitting if they have done wrong. Personally, I feel like this is kind of silly. The bank agreed to pay, the court did its job by having to contradicting parties reach an agreement, why not let the transaction go through?
What are your thoughts? Let us know below:
Ask a Question