Chase BlackBerry App Surprises With Mobile Deposit
Treading forth in the mobile space, Chase has finally pushed out a native BlackBerry application that provides the same technological amenities — P2P payments and mobile deposit — as its iPhone and Android counterparts. Meanwhile, most banks are moving sluggishly in offering either of those two services.
Chase (NYSE: JPM) continues to shine as it takes the title as the biggest bank to offer mobile check deposits on the three most popular smartphone platforms in the United States.
Last week, the bank released a mobile app for BlackBerry devices, adding to its repertoire of mobile banking apps, which already accommodates Apple iOS and Google Android devices.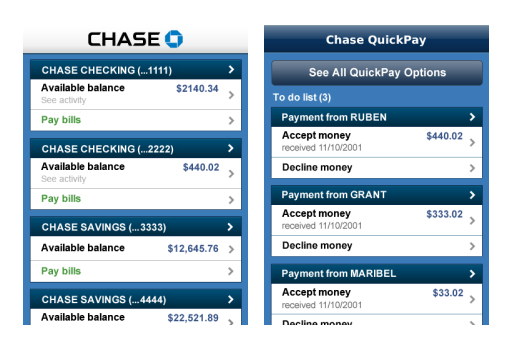 Like most mobile banking apps, the Chase Mobile BlackBerry app allows customers to check their account balances, view transaction histories, pay bills, and find nearby branch/ATM locations. Two capabilities that differentiates this BlackBerry app from many other mobile banking apps is person-to-person (P2P) payments and mobile check deposit.
Called Chase QuickPay, the service is an intuitive method of sending money to other people with just their phone numbers or email addresses. Chase QuickDeposit lets customers deposit paper checks by snapping a photo of them with the camera.
Unfortunately, the app is only supported on 12 particular BlackBerry models. And, mobile deposit is not available on devices with a 2-megapixel or fixed-focus camera.
Leading in Mobile Tech
According to a recent comScore report, the smartphone platforms by Google, Apple, and Research in Motion had a combined market share of 91.6% of smartphone subscribers in October 2011.
From a mobile tech standpoint, Chase is leaving everyone else in the dust despite being relatively late with a BlackBerry app release.
Bank of America®, Wells Fargo, and Citibank are still working on their mobile deposit features. The same goes for popular online banks such as ING Direct and Ally Bank.
"I have control of my bank account again, and I can deposit my checks without leaving the office," a customer wrote in a review of the app.
Ask a Question