New Debit-Fee Cap Could Have You Paying More for Small Purchases
When Washington launched the Dodd-Frank Act on October 1, which cut the fee banks charged merchants to accept debit card transactions, they surely didn't expect Wall Street to do what they do best — make money off of it. Though banks continue to struggle to find ways to recoup the lost profits as evidence by Bank of America®'s announcement to cancel their $5 monthly debit card usage fee, Visa and Master Card seem to have found a way.
What many consumers did not understand about the act was while banks were charging merchants 44 to 45 cents per transaction (now half that), large credit card networks such as Visa and Master Card offered a significant discount on purchases of less than $10. What used to be a discount 6 – 7 cents charged to merchants for purchases below $10, is now at the maximum amount allowed of 21 – 24 cents.
Now a month after this new fee structure has gone into effect, merchants are left looking for ways for consumers to pay in cash or be forced to pass the cost onto their loyal customers.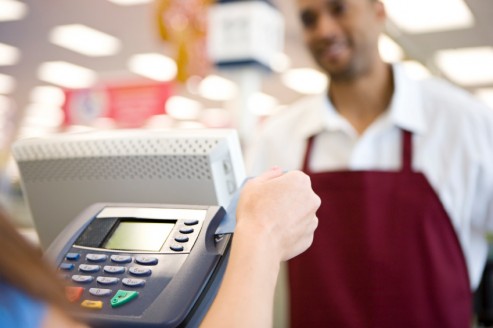 This latest movement is exactly what Washington was attempting to avoid. In actuality, when the Feds recommended this new cap, they hoped merchants would charge less for items consumers purchased. It's almost comical, even I challenged this thinking in an earlier post on the Durbin Amendment.
So where exactly could consumers begin to see this change in small purchase fee come into play. Well, Redbox, the self-rental movie kiosk company announced that it would be raising prices by 20% to $1.20 a movie. At the time, it was still up in the air why they were doing this, but more recently the company admitted that this fee changed played a significant role. For now other merchants are holding off on increasing prices, but as a consumer you may begin to see incentives or discounts to pay in cash as hinted by a memo shared with The Wall Street Journal by Dairy Queen.
This makes sense, unlike Redbox which treats every rental as a separate product, merchants who want to avoid increasing every item on their product list by $0.15, is left stuck wondering how to react to this latest gut-check by the credit card industry. Interestingly enough, there is a clause in both Visa and Master Card's standard contract preventing merchants from charging higher prices on credit and debit card transactions. To truly allow the market to decide which products are deserving of fee increases, a system needs a build that gives the option to apply the fee when a purchase is less than $10.
Lately, I have had the opportunity to speak with a number of large news publications on where the industry is going around bank fees and consumer habits. In almost every conversation the agreed upon key element is the industry has trained our culture to become this cashless society relying on plastic.
Going back to cash at this point seems almost ludicrous. We as consumers need to be prepared to make changes to accept these fees. The industry has continued to lure consumers in a direction driven by convenience. We need to recognize new technologies that offer convenience will also bring new fees. The 50 cents US Bank charges for mobile capture deposit is proof of this.
As someone who uses a debit card for almost all of his purchases, this increase and what could soon be a possible swipe cost may drive me to consider switching back to cash for small purchases. Now I only have to balance my monthly ATM fees so as not to be stuck in limbo paying more than this possible increase.
Ask a Question