5 Credit Card Trends That Took the Spotlight in 2011
Credit cards were the buzz in 2010 – when the Credit CARD Act went into effect – but credit cards took the backseat to debit cards in 2011. Nevertheless, several interesting trends arose that are likely to transform the credit card industry.
As these trends pick up steam, they offer food for thought: which ones are expected to last?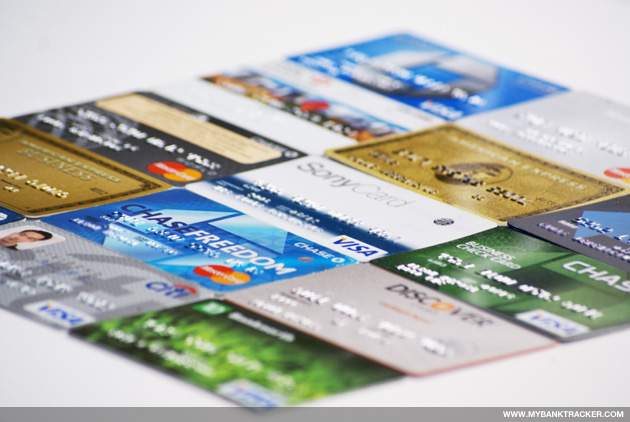 5. Mobile Rewards Redemption
As mobile banking applications evolve to offer the same capabilities as the online account interfaces, rewards redemption is making its way to smartphones.
Discover upgraded its mobile apps so that customers can redeem their cash back balance through direct deposit, statement credit, or eCertificates. An eCertificate is an electronic gift code that can instantly be used to make purchases at participating brand partners.
Citibank released an app dedicated to its ThankYou Rewards program which lets customers redeem reward points on-the-go. In collaboration with Best Buy, the app allows users to scan merchandise with their phones to see the cost in terms of points. Purchased items can be picked up at the store or shipped to an address.
4. No Preset Spending Limit
The invention of the "no preset spending limit" feature is being highlighted as a so-called "perk" that poses danger to the consumer.
Many cash back/rewards credit cards will offer this feature to customers who have better credit histories. Examples include Citi's ThankYou cards.
It lets customers spend past their assigned credit lines without incurring over-the-limit fees. Consumer advocates warn against the allure of "no preset spending limit" due to the increased possibility of overspending.
3. No Foreign Transaction Fees
The average credit card will charge a 2-3% fee on purchases made outside of the United States. For the frequent international traveler, this foreign transaction fee can represent a significant expense. But, many card issuers are tossing out this fee on certain cards.
In November, Discover stopped charging foreign transaction fees on all of its cards – like Capital One. Citi, American Express, and Chase have eliminated foreign transaction fees on their more prestigious cards.
It wouldn't be surprising to see less of this fee, especially on cards for frequent international travelers.
2. EMV
Throughout the year, the five biggest U.S. banks have begun issuing credit cards that carry EMV chip technology. The cards are currently only available to corporate and more affluent customers but the technology will be making its way to every U.S. credit card.
EMV chips are regarded as a more secure way to process transaction data compared to magnetic strips. It has also become the standard in many foreign nations due to rampant card fraud. The U.S. has been considered a laggard to adopt EMV.
In August, Visa announced plans that give merchants the incentive to accept EMV cards by October 2015.
1. Mobile Payment Functionality
Taking center stage is mobile payments. Consumers who've been quickly adapting to financial management on their mobile devices are eagerly awaiting the day they don't need to carry a credit card to use it.
Google Wallet launched with Citi MasterCard customers using near-field communications technology for contactless payments.
ISIS, a joint venture by the nation's largest mobile carriers, has locked in major phone manufacturers and major payment processors that will begin promoting NFC technology on mobile devices in early 2012.
Apple is yet to mention NFC for the iPhone but the technology was on the wish list for consumers who waited to purchased the recently released 4S model.
Are there other notable trends you saw during the year?
Ask a Question