Chase Blueprint General Manager Explains How To Control Your Credit
Last month we took a moment to sit down and talk to Caryn Kaiser, the general manager of Chase Blueprint. After giving us the inside scoop on Chase Blueprint, she gave us the opportunity to ask some pressing questions about the product and money management in general.
This article takes a look at the Chase Blueprint tool and whether or not its promise to help track your budget goals is right for you. In preparing questions to ask Caryn, the MyBankTracker.com team had some help from our friends at Money Crashers, Gen X Finance and The Digerati Life, all three are part of MBT Media.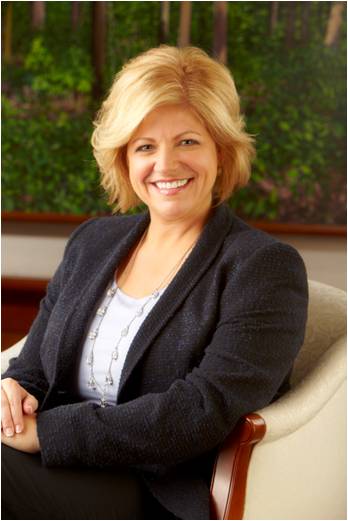 How have credit card usage trends changed for Blueprint customers? Are they now more likely to charge more onto their card, knowing that they can pay a portion of it off interest-free? – Gyutae Park, Money Crashers
Chase launched Blueprint two years ago and so far, the usage and behavioral trends have been encouraging. Blueprint customers pay down their credit card balances two times faster than non-Blueprint customers. They are saving money and making and managing financial plans while staying on top of their credit card spending and borrowing. For example, Blueprint has helped our customers become more engaged with their finances. On average, more than 90 percent of Blueprint customers pay more than their minimum payment every month, compared to 40 percent of all American credit cardholders who pay more than their minimum payment. In addition to engagement, our customers are also committed to the plans they have set up for themselves and are making progress: 85 percent stay committed to their Blueprint plans.
Do you find that customers are loyal to a particular brand or bank regardless of how offers change, or are customers always looking for the best deal and will move to another card without thinking twice? – Jeremy Vohwinkle, Gen X Finance
The feedback on Chase Blueprint from our customers has been very positive. When we meet the needs of our customers in a very simple and unique way, there is more loyalty and thus less interest in other offers. In fact, Blueprint has one of the highest adoption rates of any Chase product or program to date. Why is that? Blueprint acts as a partner for customers who are striving to achieve their financial goals. By enabling customers to have more control, more simplicity and more predictability in managing their credit cards, we are looking to build a positive relationship with these customers that will last for a long time.
I called Chase sometime ago to find out if Blueprint would be available for all Chase cards. The Chase reps told me that Blueprint may be applied to any Chase card based on their discretion. If this is the case, how does an account become eligible for Blueprint? That is, what requirements are needed for a customer to become eligible for the program (if this program does not automatically come with the card they own)? Can you cancel the Blueprint program if you so wish? If not, why not? Some of my readers have implied that it is not a program you can cancel, even if they want to stop using it. -Silicon Valley Blogger, The Digerati Life
Blueprint is a free set of features available on all Chase Freedom®®, Chase SapphireSM, Slate from ChaseSM and Ink from ChaseSM credit cards. If you have one of these cards, you are eligible. In fact, you can activate and set up a Blueprint plan in less than five minutes, helping you manage your finances on your own terms. With Blueprint you can avoid paying interest on everyday items such as groceries and gasoline (even when you carry a balance on other items), pay off large purchases or unexpected expenses with a simple plan that saves interest, and track their progress against their financial goals. Importantly, you can also modify or cancel these plans on your own at any time without hassle, fees or penalties.
Would you consider introducing an estimated interest calculation? Meaning a user can see how much interest they will pay for the upcoming pay period? Jason Reposa MyBankTracker.com
We designed Blueprint to be set up and used with ease so customers can manage their credit card spending and borrowing on their own terms. Everyone's interest calculation is different based on their individual annual purchase rate and credit profile. Blueprint allows you to set up a customized plan based on your current interest rate and a payment schedule of your choice. Blueprint provides an interest savings calculator that allows users to select their current interest rate and planned payment amount. The calculator provides an estimated amount of interest savings the user would benefit from by setting up a Blueprint plan. For example, with Blueprint's Finish It feature, you can track the interest savings as you pay down your balance towards your goal date. Additionally with the Full Pay feature, you can avoid paying interest on everyday purchases and track the interest saved online. With Chase Blueprint, you have the flexibility to choose from different options as you consider your financial goals. Most importantly, customers can login at any time to track their progress, view their savings and continue to manage their finances.
Additional Questions
What is the benefit of Blueprint over other money management tools?
Some credit card companies offer features that help consumers track their spending patterns, but are not connected to the customers' accounts. Blueprint is fully integrated into our customers' accounts so that they can track their progress, both online and on their monthly statements, toward their goals. Only Chase enables customers to create a customized plan to pay down their balances, manage everyday spending and pay off major purchases – setting them up for long-term success.
Does Blueprint help me build credit?
Credit scores are generated through a combination of factors including credit cards. More broadly, what we have learned in two years is that Blueprint helps set customers up for long-term success with their personal finances. Blueprint's four features provide customers with 'responsible' strategies that can help them achieve goals. For example, Blueprint helps customers establish good spending and budgeting habits – 85 percent of Blueprint customers stay committed to those plans.
If a user sets up categories that should always be paid off, does Blueprint make recommendations to adjust what should be paid each month?
Blueprint's Full Pay feature enables customers to make everyday purchases on their credit card but avoid paying interest on them. Customers can decide the type of everyday purchases they want to pay in full each month, set those purchases aside and avoid paying interest on them – even if they carry a balance on other items. Blueprint offers 14 Full Pay categories to choose from, like groceries, gas, prescriptions and other items that many Americans now put on multiple, interest-bearing credit cards. Customers can go online to select their categories or they can call in and we are happy to help set up the categories that make the most sense to them. Each month customers are offered a "Blueprint payment" option on their statement that breaks out the chosen categories and includes all those purchases. If they choose to pay the "Blueprint payment," the spending on those categories will not accrue interest.
Can you provide examples of how the SPLIT feature has benefitted users?
Blueprint's Split feature was designed to give customers a way to better manage the payoff of a larger purchase. Customers can use Split for everything from an unexpected purchase (medical expense, car or home repair) to an expected purchase (home improvement, computer, TV, furniture, mattress) to the special purpose purchase (school tuition, family vacation, engagement ring). Using the Split feature allows customers to make fewer payments and avoid interest on these major purchases. Based on our data, two years since launching Blueprint, Split customers tend to pay down their balances two times faster and save money on interest than similar customers not enrolled in Blueprint. We see a large number of customers using the Split feature over and over again. Our most popular names for Split plans have included car repair (e.g., tires or brakes) or unexpected family expenses (e.g., a child's braces).
Caryn Kaiser is the general manager of Chase Blueprint, Chase Card Services, a division of JPMorgan Chase & Co. In her role, Caryn oversees Blueprint, a set of features that help customers better manage their spending and borrowing.
Ask a Question