STORY UPDATED to highlight the cost of cashing a check at someone else's bank.
If you are like most banked consumers, you have probably never tried to cash a check at a financial institution where you are not a customer. On the rare occasion that you have had to do so, you probably got hit with a fee, which varies from bank to bank.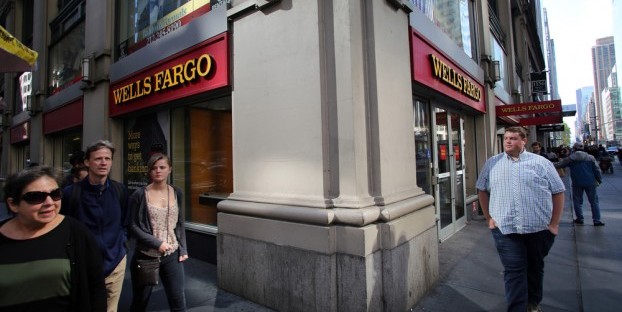 Cashing a check at a foreign financial institution is not top of mind for most people because the scenario does not often present itself. You can only cash checks that draw on accounts from the institution that issued it and most would prefer to handle their accounts at their own personal institution.
We decided to investigate what other banks charge for this service. The results could not be more erratic.
Why the fee?
The funny thing is that most bank tellers could not explain why their bank charges the fee, citing bank policy and offering to open an account over the phone. Consumers would consider this typical of bank fees – no valid explanation other than, "we do not like you if you do not bank here."
This is further emphasized by the fact that the banks could not disagree more on how much, or in what capacity, this service actually costs them. While some banks differentiate between business and personal checks, others impose arbitrary limits on how much the check can be valued for them to cash it. A few rare gems still do not charge any fee at all.
Ideally we would all like to avoid these charges, but if you do find yourself in a situation where you need cash and must utilize a bank that is not your own, make sure you have two forms of identification to be safe – although some only require one.
The table below shows how some of the largest U.S. banks manage this fee (updated 4/16/2015):
How to cash a check without a bank
While the fees you incur rival the terribly maligned, independent check cashing services, unfortunately for the estimated 30 million Americans who have no ties to the banking industry, these are the only options.
You should also take note that these 'evil' services can actually be more affordable than the big banks.
Here are two great options:
– Walmart. The nation's largest retailer will cash your check at the cost of $3 per check of $1,o00 or less or $6 for each check valued at $1,000.01 to $5,000.
– 7-Eleven. Some 7-Eleven kicks will cash your checks for a flat 0.99% fee, which is not too expensive if you're cashing small checks.
Check-cashing stores are also popular places for cashing checks, but the cost will often depend on the value of the check. Expect to pay a fee that ranges from 1-4% of the check amount. If the check amounts are high ($1,000 or more), however, the bank fees are lower.
In the end, you may want to compare the total cost before actually cashing the check — the difference could be significant if the check amount is high.
If we missed a bank that you would like to see included, please let us know in the comments section below.