Find out How Your Bank Fared At The End of Last Year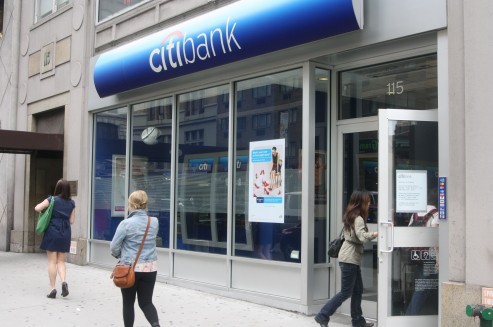 Update: Story has been updated with earnings as they come out.
We are well into 2012, and along with the new year comes new earnings results for the industry's largest banks. At the end of the week, JPMorgan Chase followed by Citigroup, Wells Fargo, Goldman Sachs Bank USA, Bank of America, and Morgan Stanley will be reporting their earnings, but hold back your excitement — that is if you have any.
It's looking like this earnings season is going to be a rough one for banks, but it's not too surprising considering the mix of new regulations, the European debt crisis, and uneasy stock market.
The banking industry is being flipped upside down this year, or at least their profits were subject to such a directional change. We've mentioned before it's time for the banking industry to rethink their business plan due to huge regulation changes from last year.The figures set to come out tomorrow will only solidify these beliefs.
Dark Earnings Road Ahead
If bank earnings were indicative factors of economic healthy, the projected figures may point to a less than satisfactory level of progress.
The reports will look at earnings from the past three months, or the fourth quarter of 2011. This should be interesting considering banks have begun experience reduced debit card interchange fee revenue starting October 1, 2011 and their attempts to recoup this loss of profits, primarily through debit card fees, have failed.
There are also international regulators who have outlined specific expectations for banks to reduce risky lending and hold on to their cash just in case there is further economic woes are on the horizon — not the most reassuring sentiment for an undecided global economy.
Bank Earnings Schedule
If you are one of the many Americans keeping a close eye on what's going on in the banking industry, here is the earnings schedule for the week:
Friday, January 13: JPMorgan Chase (NYSE:JPM)
The numbers are in and it looks like JPMorgan Chase took the hit experts were expecting this quarter with their profits dropping from $4.8 billion and $1.13 a share to $3.7 billion or 90 cents a share.
Tuesday, January 17: Citigroup (NYSE: C), Wells Fargo (NYSE: WFC)
Citigroup's profit fell by 11 percent in the fourth quarter and their holdings didn't fare much better. Citi's holdings reported a 30 percent decline this past quarter when compared to last year's earning.
Wells Fargo is the first "winner" to come out of these earnings reports. With a reported 20% climb, the company can thank a steady mortgage business and the growth of deposits. It's fourth quarter income rose to $4.11 billion compared to $3.41 billion a year prior.
Wednesday, January 18: Goldman Sachs Bank USA (NYSE: GS)
Thursday, January 19: Bank of America (NYSE: BAC), Morgan Stanley (NYSE: MS)
Why It's Important to You
Many of the changes to your accounts, including service fees, checking and savings fees and so on, were based off of predictions on profit declines from these reports. Once these institutions can put actual measurable data on how much these regulations are actually cutting into their profits, they will be empowered to make even more changes to blame on these regulations.
Make sure to keep an eye on your bank statements – and any seemingly unimportant snail mail – as earnings are disclosed over the next few weeks.
Ask a Question