Things You Should Buy Before January Ends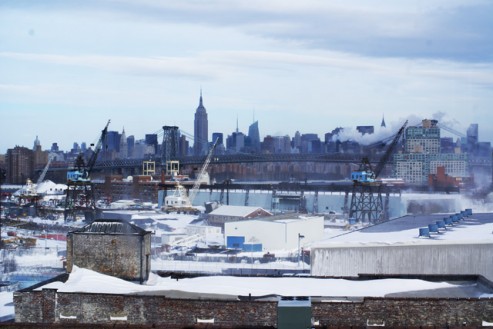 Wait, where did January go? I swear it was here a second ago. As you take January to wind down from all of the Holiday happenings — and re-fatten up your wallet — don't miss out on some of the great sale items going on this winter.
Due to different factors such as new product releases, climate changes and market trends, each month or season an optimum purchase time for various items. If you are itching to spend some money, take advantage of the January deals before the month is up.
Electronics
Although there were great sales after Thanksgiving and for the holidays, January is still a great month to buy that TV you've had your eye on. The main reason electronics go on sale during this month is because the Consumer Electronics Show (CES). With CES introducing all of the latest innovations in the tech industry many of the older product prices will most likely plummet. This is great news for all those late adapters out there.
Don't be pressured to make a decision this month, many sales will roll over into February as well.
Outdoor Gear
January is probably the last month you want to spend enjoying the great outdoors, but it is the best month to buy any outdoor gear you have been wanting. If you are an avid camper or looking to getting into camping, this is the best time to buy things like tents, backpacks and fishing gear.
Book That Trip
Some people, like this gal, decided to save up on vacation and travel days during the holidays and avoid the high ticket prices. Even though ticket prices are supposed to go up this year, this time last year offered the best travel packages of any month. If you want to take a spontaneous trip now is the time because the low rates are expected to disappear quickly within the next few weeks.
Home Improvement Tools
January is considered to be the off season when it comes to home improvement projects. January is situated right after the pre-holiday fix up projects and the tax rebate-buying period which makes it perfect for buying thing such as paint, new flooring and carpet instillation packages.
Winter Apparel
Although a good rule of thumb is to buy things for the opposite season, now is a good time to search for winter apparel. Because it's well into the winter season, many stores are offering post holiday sales on a lot of their stock. Insider Tip: Look on the internet for printable coupons which can often offer up to 50% off of store items.
Wrapping Paper
It seems like you just survived the holidays, and the last thing you want to think about is next year's presents. We promise we'll make it quick; this is a great time to buy any holiday themed items including wrapping paper. If you have the storage in your home just prepare for next year and you'll have one less headache to deal with.
Then again, you may be one of the millions of Americans who doesn't feel like spending directly after Christmas. If you do not need any of the items on this list then save up for your upcoming taxes.
Ask a Question