Auto Industry Bouncing Back, But What's Next?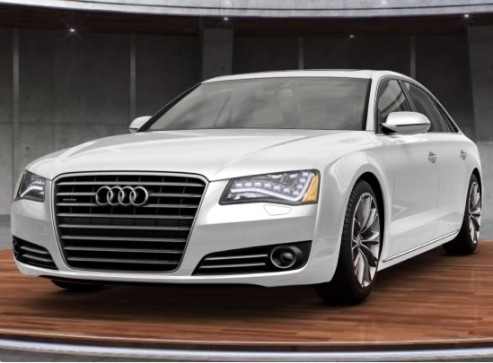 The auto industry reported more than one piece of good news in recent weeks, including job gains and increased sales. With the collapse almost five years behind us, how will future car models bolster an industry on the crux of rejuvenation?
As many had predicted (and prayed for) the precarious auto industry is on the rebound reassuring consumers that there is a reason it has long been one of the strongholds of our economy.
The Center for Automotive Research in Ann Arbor, Mich. predicts that the auto industry will employ 756,800 by 2015, up from 566,400 in 2010. This is probably due to a number of factors, but primarily because of increased sales, which means a need for increased production.
Other tactics such as a two-tier wage system helped companies trying to emerge from the red to increase employment.
Sales over the past year hit 12.7 million, according to Wards Auto, steadily increasing from 11.5 million one year earlier, and is expected to reach 13.9 million by year's end.
Increased Interest
This resurgence can also be seen in the higher attendance at auto shows.
The 2012 North American International Auto Show in Detroit received its highest attendance since 2005 with 770,932 people rolling through the nine-day event. The Washington Auto Show, while slightly smaller and begins Friday, January 27, is the biggest in the city and expected to bring in hundreds of thousands more.
While a renewed interest in car shows does not automatically translate into higher sales and employment, the higher attendance does represent that it is crucial for innovators to replace the cars currently on the road with upgraded models to encourage sales.
Interest rates are low for auto loans and cars have aged about five years since the collapse of the auto industry in 2007. GM and Chrysler emerged from individual Chapter 11 bankruptcies after countless billions more were thrown around to keep millions at work in an industry that many felt was completely doomed. Unit sales plummeted and everyone from auto suppliers to roadside hotel owners held their breaths.
The debate on whether or not taxpayers should have had to bail out the failed companies might never end, but carmakers realized they could not continue churning out the same worthless models to attract buyers. Engineers are needed to improve electrics and hybrids and technologically advance car interiors.
Cars have to get smarter if the companies want to secure their spot in the future of the industry. Miles per gallon, functionality and longevity and usefulness of the vehicle will all impact the decisions of millions of Americans tentatively considering their next car purchase. Sales are indeed expected to increase, but not for everyone.
Auto Industry's Future Relies on Fresh Innovation
Self-driven cars, although far-fetched and far off, are not so far from automakers' minds. From the annual Digital Life Design Conference in Munich, Audi already revealed concepts about a car that drives and parks itself. It would also communicate with other cars on the road, and the cooperation could efficiently reduce traffic to almost nonexistence.
The ideas are there and many concepts minimizing a driver's participation will have to go through years of testing before being released to those who could afford the technology.
While no one fools themselves to think this will happen anytime soon, new models are released practically bimonthly to the smartphone market, the next frontier of technological advancements. In a digital world, carmakers strive to keep pace, and someday they will catch up.
After that, who knows?
Ask a Question