Bank of America Debit Card Fee Sparked 20% Increase in Account Closings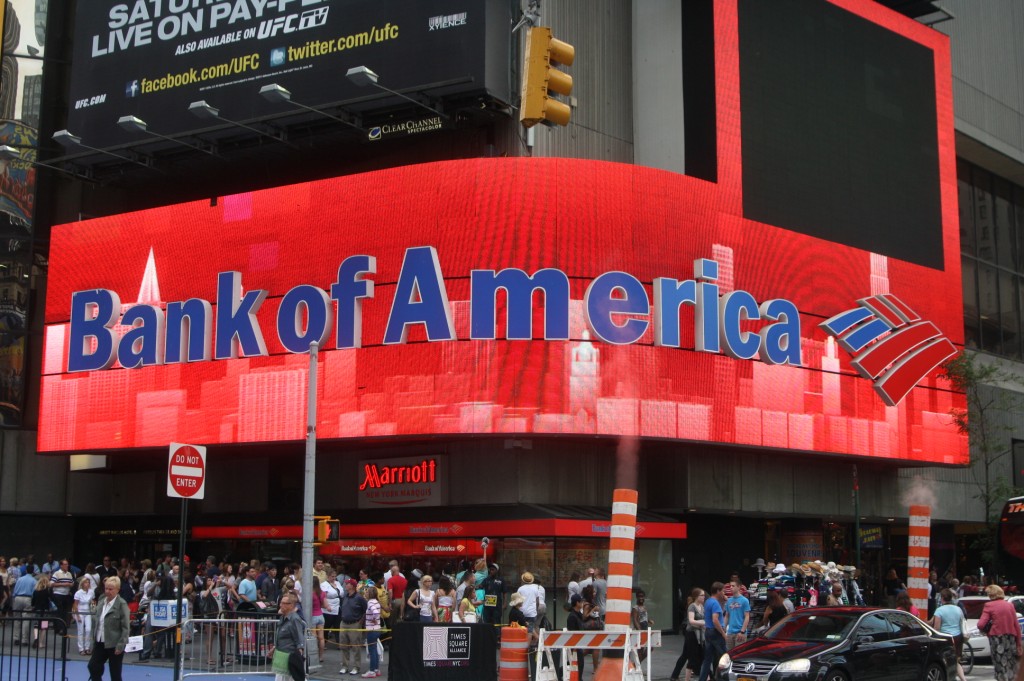 Banks that consider hitting customers with a new fee should take a hint from Bank of America®, which revealed that the bank experienced a 20% increase in account closings after a (now-scrapped) debit card fee became the talk of the nation.
The consumer action that filled the last quarter of 2011 represented quite a hurdle for banks that tried to institute a new fees in a post-Durbin environment.
For Bank of America® (NYSE: BAC), the headliner of the debit card fee debacle, plans for a $5 debit card fee led to higher rate of account closings.
"We saw an elevated level of account closings in the quarter – elevated from last year fourth quarter, but frankly by, I'd said, about 20% versus last year fourth quarter 2010 to 2011," said Bank of America® chief executive Brian Moynihan during last week's earnings call.
"Once we pulled [the debit card fee] back, we saw that mitigate," he added. "So I'd say that yes, we had some impact from the $5 debit fee. That's why we made the decision to reverse it."
Shortly after news that Bank of America® planned to charge the fee, customers were forthright in their protest against the fee. The fee was slated to take effect this year and it affected customers, with certain checking accounts, when their debit cards were used to make a purchase.
The plan to charge the debit card fee was canceled roughly one month after it went public.
Consumers Rise
A couple of untimely factors contributed to the massive explosion in consumer opposition.
Firstly, news of the debit card fee made its way to the Occupy Wall Street movement, a protest against corporate greed and corruption. There were multiple occasions where groups of protesters marched into bank branches to close their accounts.
More account closings were spurred in another stroke of protest called Bank Transfer Day, when consumers were encouraged to close their accounts at big banks and move their money to friendlier credit unions. According to consulting firm cg42, major banks are projected to lose $185 billion in deposits over the next year.
The public backlash on Bank of America® persuaded other banks to dispel of their own plans to charge a similar debit card fee.
To Be Continued
However, the banking industry is showing signs of adaptation to the heightened consumer reactivity by restructuring pricing on products and services that are less likely to impact a large group of customers.
For example, TD Bank recently raised fees on an assortment of services related to checking accounts. Additionally, it will begin charging non-customers to cash checks.
Since early 2011, before debit card fees entered the fray, Bank of America® has been testing a new line of checking accounts in select states. Scheduled to go nationwide in early 2012, the checking accounts generally carry higher fees and tougher fee waiver requirements.
One possible opportunity for Bank of America® to seek revenue may come from its mobile check deposit feature that is expected to be available by the second quarter of this year. Other banks such as U.S. Bank and First Tennessee Bank already impose a small charge per remote check deposit.
Ask a Question