Obama's Likely to Boast About his Unimpressive Foreclosure Settlement Tonight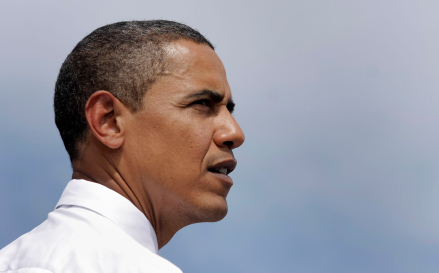 Barack Obama will deliver his third State of the Union address tonight, with the Republican presidential primaries steadily gaining speed in the background. Rumor has it, the President will be touting an upcoming settlement against big banks in his speech, which aims to keep American in their homes, and give the housing market the help it needs.
In last night's debate in Florida, the housing crisis provided opportunities for candidates to exchange blows on housing policy in front of an audience in one states hardest-hit by the foreclosure crisis. Candidates stood by the party line last night, arguing that freer markets will help the nation get out of the housing crisis — not government intervention. Does Obama offer a better alternative?
Time reports that the president will likely announce a deal that the government has struck with five large banks (JPMorgan Chase, Wells Fargo, BofA, Citibank, and Ally) as a settlement for "foreclosure wrongdoings and deceptive lending practices," like robo-signing and other thoroughly illegal practices banks used while foreclosing on American homeowners.
The settlement is reported to be $25 billion, which sounds like more than it is considering the scale of the problem at hand. Recall that between 2006 and 2008, total US home equity dropped from $13 trillion to $8.8 trillion — $4 trillion, vanished. Time reports that $17 billion of that will go towards reducing underwater homeowners' principals, $3 billion will go towards refinancing, and $5 billion will go to state and federal funds "where it can be doled out to homeowners affected by deceptive foreclosure and lending practices."
Compared to the massive loss of wealth, the settlement isn't that large. HUD Secretary Shaun Donovan stated publicly that about one million homeowners will be getting principal reductions, each of which could be as much as $20,000. Again, this number sounds more generous than it is. Median home price in Las Vegas, for instance, topped out a little above $300,000 in 2006, sinking down to $125,000 in 2011. A Las Vegas homeowner who purchased in 2006 is currently throwing the first $175,000 they pay in principal down the drain unless the housing market really kicks back into gear. $20,000 is a lot of debt to write down, but it will leave plenty of Americans still looking at a money pit when they see their home.
And, as an aside, we should point out that the bulk of the settlement comes in the form of write-downs — charge-offs in other words, not cash out of the coffers.
The deal has been orchestrated among many states' attorneys general along with the federal government, and many state AGs are getting cold feet about the terms of the settlement, including Delaware's Beau Biden and New York's Eric Schneiderman. Consumer and political groups have expressed concerns that the settlement will make it impossible for AGs and others to seek further restitution. This would be in line with the administration's hesitance to charge any bank or financial institution with criminal behavior, opting for settlements instead, and granting immunity in return.
According to most commentators, the deal isn't so great for Americans, but it's a better than one would get from a Republican president. So look for the President to pull for some serious applause from his side of the aisle tonight when he announces it. This is your democracy!
Ask a Question