New Rules Bring Transparency to Foreign Wire Transfers
Hard-working consumers have long been jolted by fees when they send money to family members living abroad. Because consumers often ending paying more than expected, the consumer watchdog agency will issue new rules to improve transparency in this sector of financial services.
It's the same case with airline fares and wireless phone bills – foreign wire transfers (also known as remittance transfers) often cost more than previously anticipated.
Commonly used to send money back to family members in foreign countries, consumers may be sending less money than intended when the service costs take them by surprise.
Change to Come in 2013
To prevent consumers from these situations, the Consumer Financial Protection Bureau (CFPB) will issue new rules that govern the transparency revolving these remittance transfers.
Starting January 2013, all banks, credit unions, and money transmitters (e.g. MoneyGram and Western Union) will be required to list the exchange rate, fees, and net funds to be delivered before consumers pay the service fee.
The rules are provisions of the Dodd-Frank Act that were previously proposed by the Federal Reserve in May 2011, before the CFPB was handed authoritative power.
At the ten largest U.S. retail banks, remittance transfers cost as little as $30 and as much as $50 per transfer, depending on whether the transfer was conducted online or in-person or in U.S. dollars or in foreign currency.
Popular money transfer companies such as MoneyGram and Western Union impose foreign transfer fees that vary based on how you conduct the transfer, receiving location, amount transferred, and delivery time.
But, the surprise in costs comes mostly from the currency exchange rate, which are separate from transfer fees.
The Exchange Rate Payoff
For example, as of January 30, 2012, Western Union sets the exchange rate where one U.S. dollar (USD) is converted to 0.5979854 U.K. pound (GBP). According to Google, 1 USD converts to 0.6358 GBP.
So, on a $500 transfer, Western Union will pay out 298.99 GBP to the recipient when he or she is supposed to be receiving 317.92 GBP – a 18.93 GBP difference (approximately $29.77 USD).
| Currency | U.S Dollar (USD) | U.K. Pound (GBP) |
| --- | --- | --- |
| Western Union | $1 | 0.5979854 |
| Actual | $1 | 0.6358 |
| Western Union | $500 | 298.99 |
| Actual | $500 | 317.92 |
| Difference | - | 18.93 |
Therefore, the recipient actually receives less money than senders expected to send because the providers of remittance transfers pocketed the difference in currency exchange rates.
The new rules by the CFPB forces money transmitters to be clear with every detail revolving the transfer – just so consumers aren't startled by the true costs of foreign wire transfers.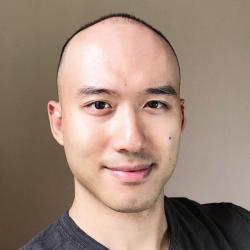 Simon Zhen is a research analyst for MyBankTracker. He is an expert on consumer banking products, bank innovations, and financial technology.
Simon has contributed and/or been quoted in major publications and outlets including Consumer Reports, American Banker, Yahoo Finance, U.S. News – World Report, The Huffington Post, Business Insider, Lifehacker, and AOL.com.
Ask a Question