U.S. Bancorp Expanding Aggressively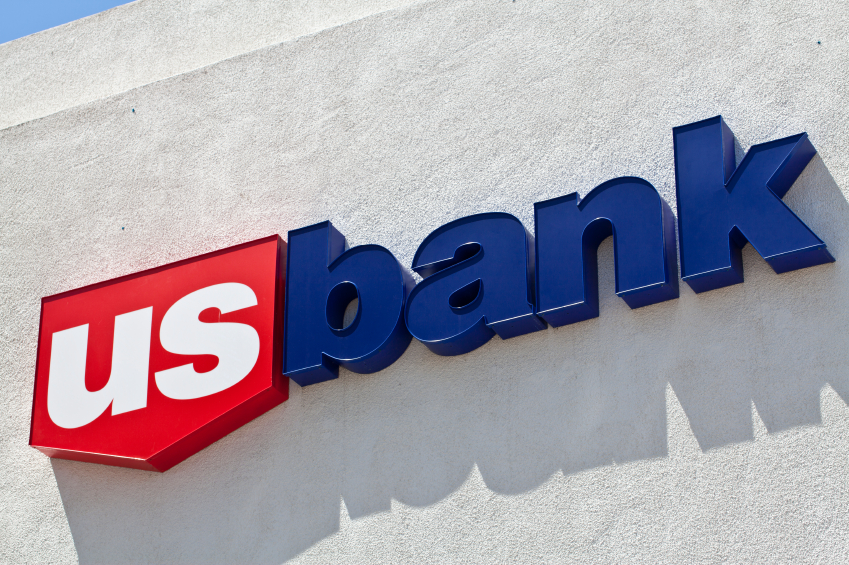 U.S. Bancorp, the parent company of U.S. Bank, has made three large acquisitions during the past week, expanding both its banking and trust-services businesses. In addition to picking up a failing bank in Tennessee, U.S. Bancorp purchased two trust-services businesses, putting TK in assets under their management.
Expansion of Trust Services Business
On Monday, U.S. Bank announced the purchase of the Indiana corporate trust business from UMB Bank, n.a., a subsidiary of UMB Financial Corp., the Kansas City-based financial services company. According to their website, UMB's corporate trust business has $12 billion in assets under management, and administers $48 billion in debt. However, they have offices all across the Midwest from Denver to Oklahoma City; U.S. Bancorp purchased only the Indiana operation. They did not disclose the details of the deal except to say they expect it to close on March 2 of this year.
On Wednesday, U.S. Bancorp announced they would be acquiring the institutional trust business from Union Bank, N.A., of San Francisco. According to the press release, Union Bank's trust services division had 4,300 client relationships totaling about $42 billion in assets under management, all of which will now be managed by U.S. Bank's Institutional Trust and Custody Division.
U.S. Bank's trust services business is one of the largest in the nation already, with over $4 trillion in assets under management. Bank executives saw an opportunity to expand into the West Coast's regional market.
"We are pleased to have the opportunity to increase the presence of our Institutional Trust and Custody division on the West Coast," said Jeff Kerr, president of that division.
Aggressive Growth
And last Friday, as we reported, U.S. Bank acquired the failing BankEast of Knoxville, TN, in a deal brokered by the FDIC. U.S. Bank assumed all $272 million in assets and $268 million in deposits of the community bank.
U.S. Bank is currently the fifth largest bank in the United States as measured by both assets and deposits. They have $330 million in assets and $220 million in deposits, according to a recent estimate by the Wall Street Journal. But the next bank above them on the list is Wells Fargo, which is almost an order of magnitude larger — $1.3 billion in assets and $895 million in deposits.
One imagines that Washington regulators might balk at any deals that bring U.S. Bank to "too big to fail" levels.
Ask a Question