Customers Show Little Love for Banks' Money Management Tools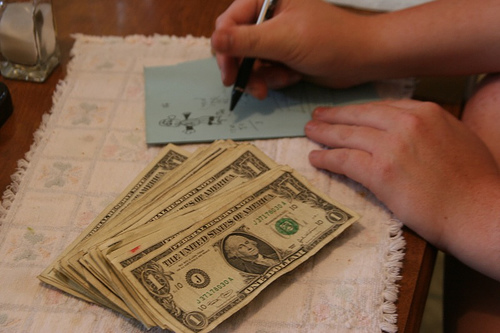 Many of the nation's banks already offer tools to help customers track and manage their money, but few customers actually use them — suggesting that these customers need to be educated on how to use these tools.
Online personal financial management (PFM) tools have become ubiquitous following a financial crisis that steered American consumers toward smarter money habits.
While tools such as Mint.com and Quicken are among the biggest names in the game, consumers should know that there is a good chance that their bank offers in-house PFM tools. However, only small portions of customers use these tools while plenty of others don't know about them.
"Financial institutions who want to ensure they are meeting their customers needs must continue to expand and refine their digital marketing strategies in 2012 to increase customer penetration and engagement," said Sarah Lenart, comScore vice president for financial services, in prepared remarks.
Lacking Engagement
In a comScore report released Feb. 2, findings suggested that in-house PFM tools lacked customer penetration and awareness.
During the first quarter of 2011, only 12.1% of Bank of America®'s customers reported using the My Portfolio tool, while 49% of customers knew it existed.
In that same time period, Wells Fargo's My Spending Report was used by 6.3% of customers, while 51% were aware of the tool.
Bank of America®'s has more than 29 million active customers who use online banking, says Betty Riess, a Bank of America® spokeswoman.
Wells Fargo has 19.8 million active online banking customers. Wells Fargo spokeswoman Andrea Mahoney says that comScore's findings are slightly understated, without disclosing how many customers used My Spending Report.
"As PFM may require more involvement in setting up from customers, these data suggest that further education on the functionality and usability of these tools may be needed to increase customer engagement among those who are aware," noted comScore.
Released in tandem with its website re-launch during the end of 2011, Citibank began offering its Citi Financial Tools, powered by Yodlee, which let customers aggregate their accounts at outside financial institutions.
Chase ended its Online Plus service — a PFM tool — in 2010 and the bank doesn't currently offer an account aggregation service like Bank of America® and Citibank. (Wells Fargo's My Spending Report does not pull in information from external financial accounts.)
A Chase spokesman did not reply to a request for comment.
More than 400 U.S. banks and credit unions have implemented FinanceWorks, a suite of online financial management tools that was developed by Intuit, maker of Quicken and parent of Mint.com.
Tying the Knots
As the banking industry evolves to accommodate the increasingly regulated environment, building deeper customer relationships has become a key strategy.
Last year, Wells Fargo CEO John Stumpf alluded to an increase in cross-selling products to customers — noting the added value from doing more business with the bank. PFM tools could be the gateway to creating these relationships.
"We did extensive marketing including TV, radio, outdoor, online (i.e. Wells Fargo Twitter handles, Wells Fargo blogs, public website) in 2011, and continue to promote," says Mahoney.
Mint.com users are regularly see notices of financial accounts that may be better for them. If a user's aggregated savings account earns an abysmal interest rate, Mint.com may propose an online savings account with a higher payout.
With a larger user base for PFM tools, banks would be able replicate Mint.com's model to compete with the customer's other financial products — it could come in the form of a better checking account, CD rate, or home loan refinancing offer.
Ask a Question