George Lopez to Endorse Mango Prepaid Card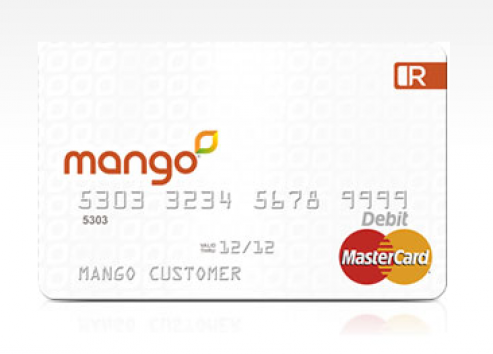 By signing a deal with Mango Financial, stand-up comic and former late night host George Lopez has joined the rarefied group of celebrities who endorse prepaid cards. Like Lil Wayne, Kim Kardashian, Suze Orman, and Russell Simmons before him, Lopez will use his celebrity to endorse a product marketed to the un- and underbanked. Unlike those who came before him, Lopez will be endorsing a product that might potentially help consumers save money, instead of making it disappear.
A Straightforward Product
On Wednesday, Mango Financial, Inc., announced that George Lopez signed a multi-year marketing partnership with the card, which comes equipped with a range of other financial products, and a relatively straightforward fee structure.
The card has a $5 monthly maintenance fee that is waived for those who load at least $500 in a given month. It isn't cheap to load, unfortunately. That costs $4.95 every time, using Green Dot MoneyPak. But aside from that, the card's only fee is $2 to withdraw cash an ATM and $0.50 to check your balance. Mango doesn't charge per swipe, like Russell Simmons' RushCard, nor does it charge consumers for activating the card — another common industry practice.
The Mango card also comes with a high-yield savings account, which makes it a rare breed in the prepaid market. Customers can stash up to $5,000 in a Mango savings account, and earn 6% APY — virtually unheard of in this low-rates environment. It also offers optional renter's insurance through the card, with coverage up to $10,000, and a mobile app that allows customers to send and receive money via text.
Lopez will use his celebrity to market and endorse the Mango card's suite of financial services. Mango did not indicate whether they will incorporate Lopez into the card's branding.
"I'm proud to support a company that has made it easy and affordable for people to manage and save their money to help them realize their goals," said Lopez, in prepared remarks.
On Mango's website, the company explains how they can afford to offer such a competitive savings product, especially when rates are so low (according to our data, the national average savings APY is 0.33%).
"We've shifted a big chunk of our marketing budget to paying our good customers instead of advertising channels — no TV or print ads," it reads. "We think word of mouth is much better."
If we can take this claim at face value, and assume that Mango actually pays its high APY by not spending money on marketing, Mango card users better hope Mr. Lopez came cheap.
Ask a Question