7 Tips For A Budget-Friendly Super Bowl Sunday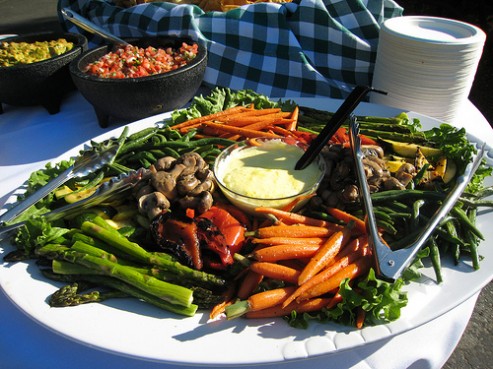 No matter which team you are rooting for, the Super Bowl is a great time to kickback, relax and enjoy some time with your friends, or rivals. Either way, the Super Bowl is a laid-back event that doesn't warrant too much planning or money.
If you're the friend with the awesome TV then you already know everyone is coming to your place to watch. Here are some tips so you don't bust your budget during the big game!
With prospects of raking in some big winnings from your gambling pool on Sunday, then paying for a big party may not be an issue — then again, you may not be the gambling type. Luckily, this isn't Christmas dinner, you just need a few staples — mainly alcohol and food that will leave your stomach mad at you.
Head To Sam's Club or Costco
Not everyone owns a Sam's Club or Costco card, but almost everyone knows someone who does. These wholesale stores are tailor-made for bigger parties. Load up on all the snack foods your heart desires and save on the final bill.
Avoid pre-made vegetable and cheese platters because they tend to run a little higher than if you put it together yourself. For example: a vegetable platter from FreshDirect is $36.99 (serves 8-10) while getting the vegetables by yourself and putting it together would cost $30 (serves 10+).
D.I.Y. Dinner
When preparing for the Super Bowl, the cheapest option is making the food yourself. Chicken wings are a popular choice, but as long as what you are serving is snack food — it doesn't really matter. Pizza is a great fall back, and a lot of pizza places will be offering Super Bowl specials (make sure to look for coupons if you go the pizza route). But, you can also save a considerable amount of money if you cook the food yourself.
Making big dishes like chili, or a D.I.Y taco bar, would allow you to buy food in bulk and feed more people for less. The Super Bowl is a total celebration of snack foods, so it is safe to assume that your guests will fill up before dinner time even comes around.
Move Your Nice Things to the Bedroom
No matter how old, mature and reserved your friends are, when you have alcohol or an intense game, there is plenty of room for mishaps. Make sure your grandmother's vase and your silk pillows are out of the way.
This way you can avoid paying even more for cleanup and damages.
Beer Swap
Beer is just as much of a staple to the Super Bowl, as the football itself. Usually when you throw a party, the easiest thing to bring is beer, but you never want to run short. You can always make your party BYOB, but if you don't want to put it that way in the invite, suggest a beer swap. Suggest that your crowd bring their favorite beers, and make sure there are no repeats.
This way you will have a ton of beers to choose from, and you can introduce new flavors and types to your guests.
Pot Luck
You could suggest a pot luck where everyone brings in their favorite dips or deserts. This is a great, no-hassle way to make sure there will be enough food for everyone.
Plus, you won't have to deal with the messy cleanup of your kitchen.
Skip The Decorations
Honestly, if you are reading an article on how to throw a Super Bowl party on a budget you are probably not worried about the decorations. As you are shopping for snacks and planning the big day though, it may be easy to pick up football shaped plates and goal post napkins. It's best to just use the dishes you have at your place.
Although it's easier to have plastic wear at a party, it's way better for the environment and you wallet to abstain.
Get Technical
Use a fun (and free) email evite to invite people over to your pad for the party. For some added fun, you can download the free Super Bowl XLVI Official NFL Game app. This app has nearly a perfect rating and has interactive content, videos and other multimedia chronicling the road to the Super Bowl for the Patriots and Giants.
Ask a Question