Mint's App Arrives on Android Tablets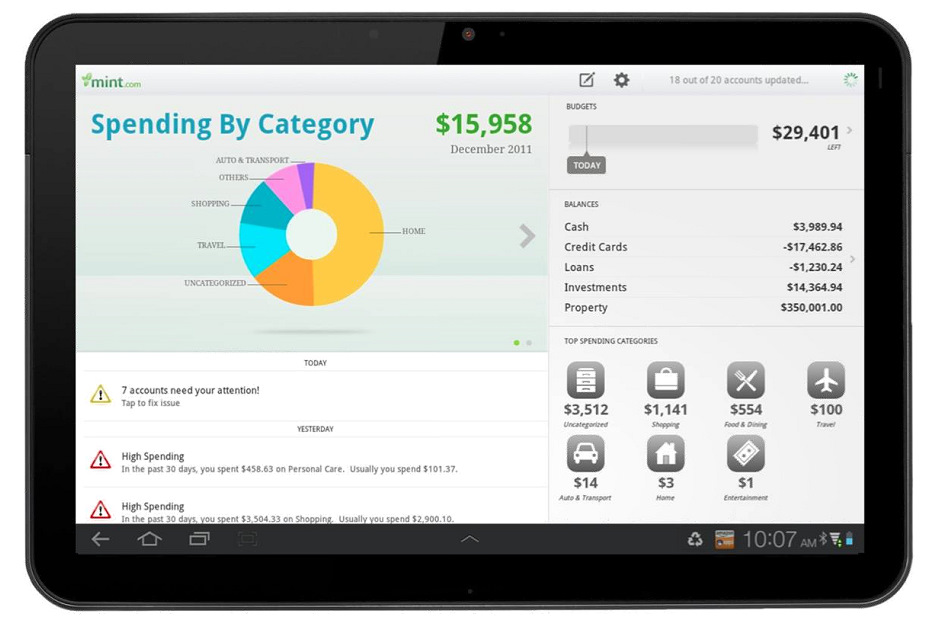 With the rapid increase in the number of Android tablet users, Mint.com introduced a native application for members who prefer to use the popular tablet platform to manage their financial accounts.
The new Mint.com Android tablet app, which lets users take advantage of the increased screen real estate, is now available for download.
The bigger screen on an Android tablet let's Mint offer an overview page, spending graphs, and an offline mode — none of which are available on Mint's smartphone version of the app.
Other features include read-only access to financial accounts, personal financial trends, budget tracking, personalized updates and transaction activity review.
Of the new app's many attributes, users are praising the graphical interface and improved functionality.
"The new update for Mint makes this app infinitely better for the tablet use. Information is significantly better displayed and the most relevant info is displayed right on the front page," writes "Sam" in a review of the app on the Android Market.
In spite of the enhanced money management experience, users are looking forward to future upgrades.
"It's missing some features that I would really like to see: editing budgets and more flexible reporting," wrote "Patrick" in another review.
Tablets Covered
With the addition of the Android tablet app, Mint now offers on-the-go access to the majority of tablets users. The company launched its iPad app in October 2011.
In the fourth quarter of 2011, the Android tablet platform held a 39.1% global tablet market share, up from 29% one year earlier, according to Strategy Analytics, a Boston-based independent research and consulting firm. Apple's iPad platform held 57.6% market share in Q4 2011, down from 68.2% in the previous year.
According to a recent comScore report, Mint and Quicken Online, now integrated together after Intuit's acquisition of Mint, have the most users for a personal financial management provider — more than banks that offer similar tools. Mint has approximately 8 million web and mobile users.
Ask a Question