Paul Conley is Hired as Editorial Director of MyBankTracker
MyBankTracker, which helps consumers make informed banking decisions and save money, announced today that it has hired noted business journalist, blogger and consultant Paul Conley as editorial director.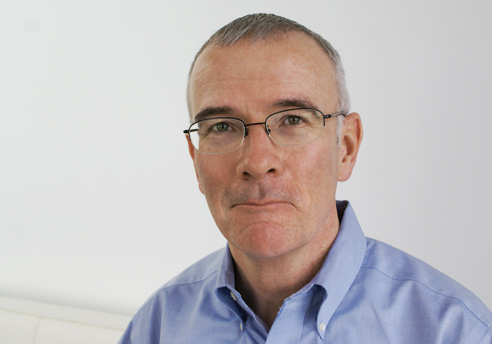 In his role, Paul will oversee the news and analysis operations of the Brooklyn-based company.
Paul has three decades of experience in business and personal-financial journalism, including stints at CNN, About.com, Bloomberg, Knight-Ridder Financial and the Economist Group. Paul is the creator of The Conley Index, a trademarked method of measuring (and improving) the quality of online editorial.
Biography
Paul Conley entered journalism at the age of six. Too young to be hired as a paper boy, he convinced a neighborhood teenager to subcontract his route. Since then, Paul has continued to rewrite the rules of the content world as a reporter, editor, bureau chief, producer, executive and entrepreneur.
In the early days of the Web, Paul created a business-to-business Internet news service. Though that effort failed, it provided the foundation for a subsequent career in new media — beginning as executive producer with CNNfn.com, the revolutionary personal-finance site from CNN that later became CNNMoney.
From there, he moved to About.com, where he oversaw dozens of online properties that covered personal finance and business. Following About's merger with Primedia, he was promoted to vice president and given editorial responsibility for the online properties of that company's business magazines.
Conley is best known, however, for his subsequent work, starting in 2004, as a consultant and blogger. Throughout the last decade, his blog was required reading for anyone concerned about the future of business publishing, and has made him, as he puts it, "weirdly famous in some cool media niches."
Paul Conley Consulting
As part of Paul Conley Consulting, he created The Conley Index, a proprietary, consensus-based method of measuring the quality of a brand's editorial work.
Paul Conley's clients include New York Times Digital, Penton, IDG, Amazon, SmartBrief, Central Desktop, Vance Publishing, Reed Business Information and others.
To read more about Paul's career, read this interview on the American Society of Business Publication Editors' website.
Ask a Question