ING Direct Mobile Deposit in 'Final Stages' of Testing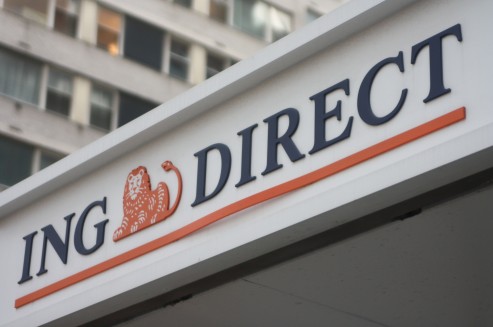 (UPDATE: In email correspondence to customers, ING Direct says that remote check deposit service, called CheckMate, will be coming in the spring of 2012.)
The highly anticipated mobile deposit feature from ING Direct is in the end stages of testing, but there's still no word on when it will be available to customers.
Mailing a check to ING Direct is a time-consuming and costly (for the stamp) way to make a deposit. But currently it is the only way to deposit a physical check at the online-only bank.
"We're in the final stages of testing [remote deposit capture]," Jeff Mirabello, ING Direct spokesman, told MyBankTracker. "We want to make sure that when we release it, it's exactly what our customers want. We want it to be simple and intuitive."
Mirabello declined to share details on the launch date or reasons for the delay.
Last year, another ING Direct spokesperson said that the online bank was finalizing launch plans and the goal was to roll out mobile and scanner check deposits last summer.
When ING Direct customer log into their accounts and visit the "Deposit Checks" tab, the page displays a notice saying, "Depositing checks is about to get a whole lot easier. Hang tight… we're just dotting the i's and crossing the t's."
The message has been there since July 2011.
For the tech-savvy crowd, mobile check deposit represents the cutting-edge banking technology on the top of their wish list — no driving to branches, fussing with envelopes or braving long lines at the ATM.
Currently, the feature is undergoing thorough testing to ensure that it meets customer expectations, with feedback including comments that the feature was "worth the wait."
No Word on Fees
Neither fees nor deposit limits have been disclosed, but they "will fall in line with everything that ING DIRECT has built its brand on," Mirabello said. The online bank touts a 4-star rating on MyBankTracker — highlights include low fees, competitive rates and stellar customer service.
Other banks that offer mobile deposits, such as Chase and U.S. Bank, impose deposit limits to minimize the risks of check fraud.
ING Direct acknowledges that it is relatively late to offer the feature but it's confident that customers will be satisfied with its release, Mirabello added.
The online bank already offers a feature-packed mobile banking application that includes capabilities such as person-to-person payments via Bump.
Ask a Question