Bank of America Mobile Deposit Delayed Until Second Half 2012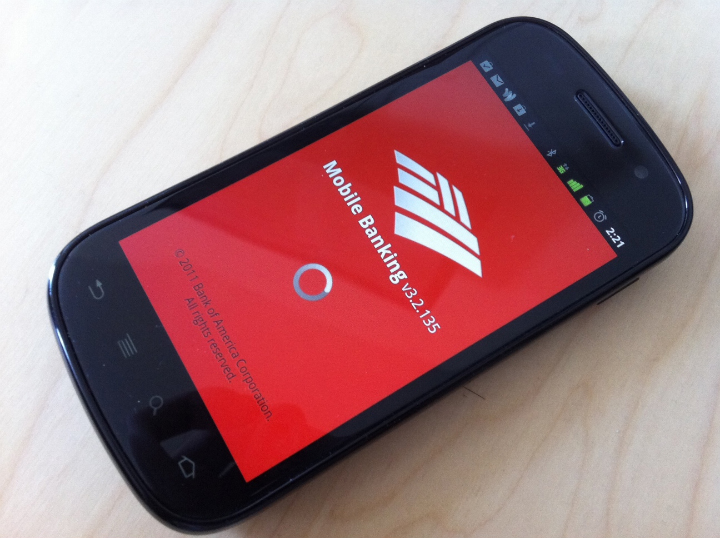 (UPDATE2: Bank of America® announced the launch dates for mobile check deposit.)
(UPDATE: Updates number of mobile banking customers to 9 million from 5 million in the fifth paragraph, per statement from Bank of America®.)
Bank of America® customers who want to deposit paper checks through their smartphones will have to wait a little longer. The highly anticipated mobile check deposit feature is now slated for launch in the second half of the year — later than had been planned.

Originally, the bank said the feature would be available by June 30. But the bank is backing away from that deadline.
"Our initial tests for remote deposit were very successful and we have plans to launch this capability in the second half of 2012," Tara Burke, a Bank of America® spokesperson, told MyBankTracker.
It's unclear exactly when the bank will be able to deliver the feature. And it's unclear just what has caused the delay. Burke declined to be more specific about the new launch date or to say why the bank would miss its target deadline.
What is clear is that a large number of people are likely to be disappointed — Bank of America® (NYSE: BAC) has more than 9 million mobile banking customers.
Are fees on the horizon?
U.S. Bank, the fifth largest bank in the country, lets customers deposit checks remotely — and charges 50 cents per check. First Tennessee Bank, the largest bank in Tennessee, charges 99 cents per check, which can be waived with certain checking accounts.
One possible explanation for Bank of America®'s delay is that it, too, wants to charge for the service. But Bank of America® may be feeling a wee bit skittish about announcing new fees.
Bank of America® suffered a deluge of bad press and consumer outrage with its debit card fee plans in late 2011.
Interestingly, a readers' poll on MyBankTracker suggests that consumers might be more welcoming of a fee for mobile check deposits.
As of Feb. 9, roughly 16 percent of respondents say they would pay a per-deposit fee, while 68 percent say they would not pay. Another 16 percent would pay the fee depending on the fee amount and the specific scenario. (The poll began Jan. 10 and is still running. You can cast your vote at the end of this article.)
Eager customers willing to leave
According to a 2011 survey by Javelin Strategy & Research, half of customers who use mobile banking services want mobile remote deposit capture.
"We are less focused on being first-to-market and more focused on being right-to-market and ensuring we deliver the most effective products and services to our customers — this has been and will continue to be our approach to digital delivery," said Burke.
USAA Bank, one of the biggest providers of banking and financial services to military personnel, was the first bank to pioneer mobile check deposits in August 2009.
Chase, having recently dethroned Bank of America® as the nation's biggest bank, introduced its mobile deposit feature on the iPhone in July 2010 and on Android devices in November 2010.
"I am a long time Bank of America® customer, but I wanted this feature so badly that I opened up a Chase account just so I can use that feature," commented Tim Riley in an earlier MyBankTracker article.
Ask a Question