The Virtual Gets Physical: PayPal Rolls Out Its Prepaid Debit Card
PayPal, the payments service that is nearly ubiquitous on the Internet, has just launched its first real world, physical, plastic card — and it's not a credit card. PayPal, in a partnership with NetSpend Corp. and MasterCard, opted instead to go the prepaid debit route.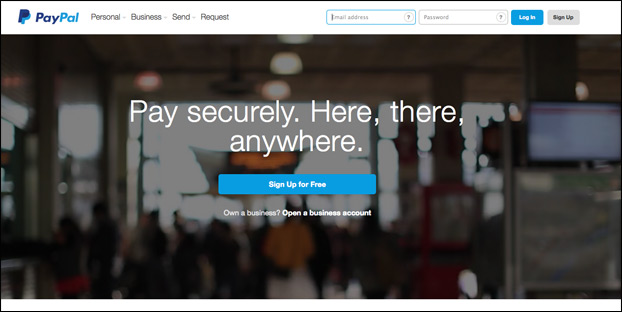 Now, those with an existing PayPal account can get a card and spend their eBay-earned money anywhere MasterCard is accepted, or they may take money out of ATMs. It's an interesting way to integrate an online payments system with brick-and-mortar retail. As always with prepaid products, there are bonus features to entice and fees to discourage adoption. The PayPal card has plenty of both.
How it works
The PayPal prepaid card is only truly useful to those who already have a PayPal account. Those with PayPal accounts can go online to link their card with the account. This isn't a seamless process; the accounts are siloed, in a sense (i.e., if you have $500 in PayPal and you put $250 onto your card, you'll be able to access $250 from either, but not the whole $500). Users can also add funds onto their PayPal card using NetSpend's reloading locations, direct deposit, and bank transfers.
Like the Mango Card before it, the PayPal card also comes with a savings account with a highly competitive APY: 5 percent. There is no minimum deposit to access the savings account, and at press time no indication whether the account has a deposit ceiling (a NetSpend spokesperson was uncertain, which could be a boon for rate chasers).
Interest is paid quarterly, but the fine print notes that because users will be pulling their savings funds out through their card account, they might lose the interest to card fees.
What are the fees?
The card costs $4.95 a month, but doesn't charge for transactions, like some prepaid cards do. It does charge $1.95 per domestic ATM withdrawal, which is less than competitive. As for loading the card, direct deposit is free, as are ACH transfers. Customers using Instant Bank Transfers will be charged $1.95 for transfers of less than $100. Those who use NetSpend's network of reloading stations will be charged anywhere from $0 to $3.95 for using check or cash to put money on their card.
The card also allows for online bill pay, including scheduled payments, and has an online merchant-based rewards system.
"NetSpend's mission really is to serve the underbanked and unbanked," a spokesperson told MyBankTracker. While prepaid debit cards often invite skepticism, this card, used in conjunction with a PayPal account, actually does seem to provide an alternative to traditional banking services — users can receive payments, send payments, and earn an above-market interest rate.
Ask a Question