Banks Don't Fare Well on List of Most Innovative Financial Companies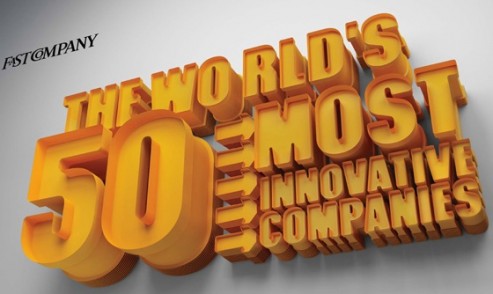 Fast Company recently released its list of the World's 50 Most Innovative Companies. They also broke the list down by industry. Finance includes only two banks, and they are not high up.
In fact, some of the companies at the top of the list are sort of "post-banking" companies — newer entities that offer alternatives to traditional payment methods and other services offered by banks and credit-card companies.
The No. 1 slot this year is held by Square, for taking the "iPhone as a credit card terminal" to a new level. The company that created the dongle that allows anyone to accept credit card payments has transcended the swipe. Their Card Case app lets consumers and vendors connect directly through their phones and avoid the plastic.
The silver medal went to a company that's not directly involved with finance. Starbucks took second place for their mobile payment system, which displays a bar code for baristas to scan.
Rounding off the top three is Kickstarter, a website that allows anyone to appeal to investors for their projects – from films to bars of soap – in exchange for gifts and loyalty. Kickstarter handles more than $2 million in pledges every week with more than 1.3 million distinct financial backers.
All the way down at number seven (after PayPal, but before Dwolla) we have our first traditional financial institution, 130-year-old American Express (NYSE: AXP). They made it onto the list "for iterating like a startup," by launching Serve (similar to PayPal) and a new deals platform, as if we don't have enough of those already.
Simple, a startup that aims to revolutionize banking, got thrown in at number nine for "launching a bank that doesn't suck." Their mobile app and attentive customer service distinguishes them from the crowd.
Finance and frappuccinos
Some banks have been updating their technology in an attempt to keep up with the desires of a younger demographic. However, mobile check deposit came out in 2009, and how many times can a bank re-design their website or streamline their app?
The behemoths tend to focus on clients who are wealthy now, while struggling to cater to a newer audience that may get wealthy someday.
However, allowing a new crop of entrepreneurs to gain traction in financial services may prove a disaster for traditional banks. If the present pattern continues, banks could get cut out of the transaction business, serving only as money holders.
Look at Starbucks for example. Every time you load up your mobile card with a credit or debit card, Starbucks pays cards processors for the transaction — once. That's a dramatic difference from paying the processors every time someone uses a card to buy a cup of coffee.
Banks' saving grace
However, traditional companies maintain their monopoly over one market – loans. While companies like Zopa allow for social lending, the housing market is still controlled by large financial institutions. This is one area that a small startup, or even an established company, has yet to innovate.
The companies on the Fast Company list make it easier to transfer, spend and save money, but they don't control untold millions in cash. The banks still control funds, even if they no longer manage how it is used.
But new-style nonbanks like Simple are cashing in on the shortcomings of traditional institutions. Simple emphasizes customer service and transparency, and charges no monthly maintenance fees, overdraft fees or low-balance fees. By resisting the notion that bankers must take advantage of its customers' mistakes, Simple hopes to attract people who want a better experience.
And if nonbanks like that attract enough people, they'll have the money to change the loan business too.
You can read Fast Company's full list by clicking here.
Ask a Question