Green Dot Checking? Prepaid Provider Ponders Checking Accounts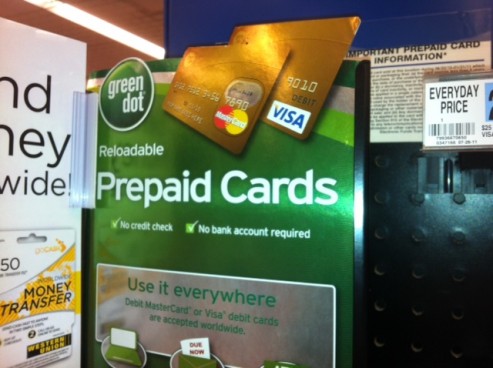 Green Dot, provider of prepaid debit cards and reloading services, may be making an unlikely move in to traditional banking. According to financial-news site MainStreet, which spoke with Green Dot's CEO, Steve Streit, the card provider will roll out a checking account this summer. The move is likely a result of Green Dot's acquisition of Utah's Bonneville Bank, last fall.
From MainStreet:
Just as with the company's prepaid products, the checking accounts would be marketed to consumers who make less than $75,000 a year. Streit didn't offer any other details, but did say the goal was to design a checking account that diverges from the ones currently being offered by major financial institutions.
Green Dot suggested to MainStreet that the checking plan was contingent on successful market testing.
The company declined to confirm the news to MyBankTracker. Rather, a spokesperson pointed MyBankTracker toward the transcript of their Q4 2011 earnings call, specifically the part that discusses last year's acquisition of Bonneville Bank in Provo, Utah.
On that call, Streit says the acquisition was wise not only for regulatory reasons — as a depository bank, Green Dot will answer only to the Federal Reserve, and not the various state and federal level regulators they had been dealing with as a non-bank — but also because it will allow the bank to "develop and launch new products and services," presumably stuff like checking accounts.
A backward approach to banking?
Should Green Dot move from being a prepaid-only company into a depository bank with checking accounts — but notably no savings accounts, yet — it will be a sort of backward way for a bank to develop. Services like debit cards and checking accounts likely grew out of banks' need to attract depositors, so that banks could lend out depositors' money and generate revenue on interest. Green Dot started with the services, charging fees for them, and has become a bank so that it may provide more services — likely associated with fees. Whether Streit's new services and products include savings accounts and home loans will be interesting to watch. (Though it is important to note that Bonneville Bank continues to operate as a community bank, offering traditional banking services.)
If Green Dot offers just checking and debit cards, it will be a bank in name, but in actuality it will be a business that levies fees for providing consumers access to their money electronically. Banking, as an industry, is supposed to bring efficiency to capitalism by directing capital towards its highest and best use. Some people want a safe place to keep their surplus money, and other people need access to credit — it's the banking industry's job to attract the former so that they may attract the latter.
Borrowing short and lending long is the bread-and-butter of banking, and Green Dot Bank might never do it on a nationwide scale, because they might not have to.
Ask a Question