More brokerages are offering free checking accounts at a time when big banks do not. Are brokerage checking accounts a viable alternative to bank accounts? Definitely. They may even be better.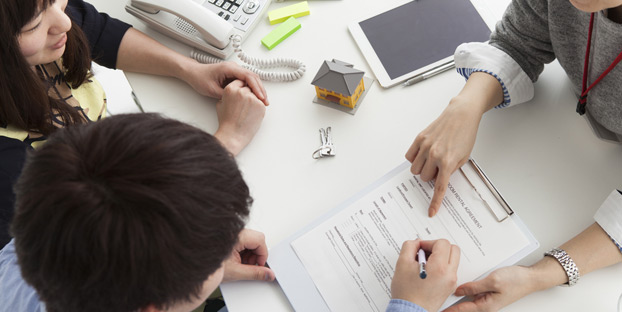 Like many Americans, when I think of finding a new checking account, I immediately turn to a bank. That's the mindset that has been ingrained in us.
But as free checking accounts at big banks go the way of the dodo bird, Americans may find that brokerages are unrecognized troves of free checking.
While I am perfectly happy with my Chase checking account, some brokerage checking accounts offer little perks here and there that may make it worthwhile to open one.
I took a look at checking accounts from a few brokerage firms, Fidelity, Scottrade and Vanguard, and they offer neat services that you won't find with many banks.
Anything you can do, I can do better
Firstly, just like banks, deposits in brokerage checking accounts are FDIC-insured. This is a common concern because brokerage investment accounts are not FDIC-insured.
Accountholders get an ATM/debit card that can access ATMs as usual. However, each brokerage has its own ATM fee policy. Fidelity's Cash Management Account (CMA) and Scottrade's checking account will refund ATM fees. Vanguard's VanguardAdvantage account only offers free ATM access at PNC Bank ATMs.
Monthly maintenance fees are obviously one of the biggest worries. Many brokerages do not charge monthly fees. Some require that you have an existing brokerage account. It's already looking attractive when the average monthly fee for non-interest checking accounts at the 10 largest U.S. banks is $9.93.
Scottrade's free checking account is available only to existing Scottrade members. Fidelity doesn't enforce such a requirement.
The VanguardAdvantage account is offered only to established clients. Those who have $500,000 in assets with Vanguard pay a $30 annual fee; with $1 million in assets with Vanguard, it's free.
Online banking, online bill pay and check-writing capability are all available. Mobile banking varies by brokerage – some may surprise you. The Fidelity CMA lets customers deposit checks through their mobile application — a feature that many banks fail to deliver despite high customer demand.
Some brokerage checking accounts offer interest on deposits, but the rates are not quite as competitive as interest checking accounts from online banks. As of Feb. 29, 2012, Fidelity's CMA has a 0.07% APY.
Overdrafts are much less expensive at brokerages. Scottrade and Vanguard charges $15 and $20, respectively for each overdraft item. At the top 10 U.S. banks, the average overdraft fee is $33.70.
Overdraft protection measures are also better. Scottrade lets customers draw funds from linked bank accounts to cover an overdraft — commonly known as an "overdraft protection transfer." Fidelity will process a transaction that results in an overdraft only if there is cash in a Fidelity trading account to cover it.
Vanguard allows clients to tap a line of credit, known as margin, in the event of an overdraft. The interest rate varies based on the amount borrowed, but the base rate is 6.50%, as of Feb. 29, 2012. It resembles the overdraft line of credit offered by ING Direct — highly regarded as a favorable alternative to a hefty fee.
Additionally, brokerages don't charge a fee for these overdraft protection transfers, which cost an average of $11 at the 10 biggest U.S. banks.
Take a gander
So you can see, checking accounts from brokerages are very similar to those from online banks.
Personally, Fidelity's CMA appears quite attractive because it opens up eligibility for Fidelity's Investment Rewards credit card, which earns 2% cash back on all purchases (only deposited into a Fidelity account).
If you think online banks have been great replacements for your brick-and-mortar bank, brokerages are worth considering.