Serve Facebook App: Hit Your Friends Up for Beer Money on Their Facebook Wall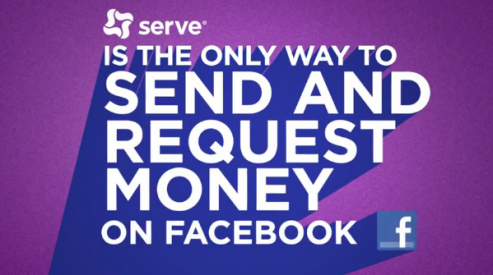 Continuing its efforts to innovate where others do not, American Express released its Serve Facebook app today, which allows users to send and request friend-to-friend payments for free, on Facebook. You can now hit your buddies up for beer money using the same company that publishes Travel & Leisure.
"We're constantly working to bring our customers a seamless and consistent payment experience — one that makes sense for our increasingly social lives," said Dan Schulman president of Enterprise Growth at American Express, in a prepared statement. "Whether that's paying a friend back for movie tickets or sending someone money for your share of the vacation house — it can now be sent on Facebook."
How to use the Serve app
Users can exchange money in three easy steps: choose a friend, enter the dollar amount, and hit send. Watch the video for more:
That's right, when you request that your friend pay you back, it will show up on their wall! What better way to ensure prompt repayment than publicly shaming your friends over debts, both major and minor?
However, people will need a Serve account in order to use the app.
How much does it cost?
Fortunately, however, Serve is an incredibly cheap product for P2P payments — it's virtually free. Serve is free to load, unless you load from a credit card, in which case Serve takes 2.9% of the transfer and $0.30 per transaction, the sort of steep fees Amex is known for among merchants. But so long as you use your debit card or ACH, P2P payments are free. If you're a merchant, that's not the case with Serve, unfortunately.
The app is not dissimilar to PayPal's Send Money Facebook app, which launched last November. Indeed, PayPal is likely Serve's main competitor. But Serve's app also looks strikingly similar to Dwolla, when it was in its infancy.
Dwolla, about two years ago, wanted to bring P2P payments to the social media realm. One of their first products allowed customers to integrate their Twitter and Facebook accounts with their Dwolla accounts, and enabled P2P payments through the social web. It was free to send payments and cost a quarter to receive payments.
But now with Serve, a 130-year-old, venerable financial institution brings their expertise, wisdom, and marketing department to Facebook payments. It's a good sign, and it means that other payments providers and banks might get in the game, meeting young people where they are — sadly, on Facebook all day.
Ask a Question