Taxi! Square to Test System in NYC Cabs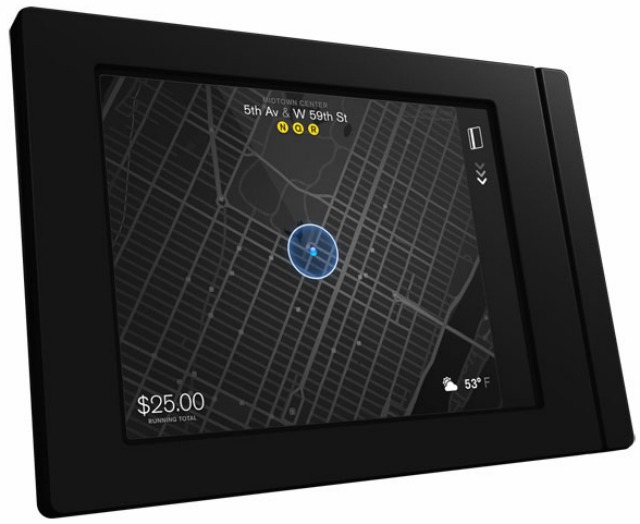 (UPDATE: Update reflect inclusion of an image depicting the actual system to be integrated.)
Square will be using some taxi cabs in the New York City to test their new credit card payments system.
Square has gotten the approval by the New York City Taxi and Limousine Commission to pilot its payment technology in 30 taxi cabs. This test phase is slated to begin in the next few weeks, according to All Things D.
The company plans to replace the Taxi TVs that are embedded in the back seats of the vehicle with tablet computers.
The Taxi TVs are integrated entertainment consoles that also accept credit card payments. Managed by VeriFone systems Inc. and Creative Mobile Technologies LLC, the TVs can be found in more than 13,000 cabs in the city.
The tablet computers have entertainment and will process card transactions through Squares mobile point-of-sale application.
Attached to the tablets is a Square dongle, which lets consumer swipe their credit cards. After swipe the card, the consumer can sign for the transaction on the tablet screen with their finger. Then, a receipt can be produced via SMS, email or paper form.
It is unclear if Square's system will result in lower credit card processing fees for taxi cab owners.
Ask a Question