MyBankTracker Bank Review Giveaway: Win a Google TV Box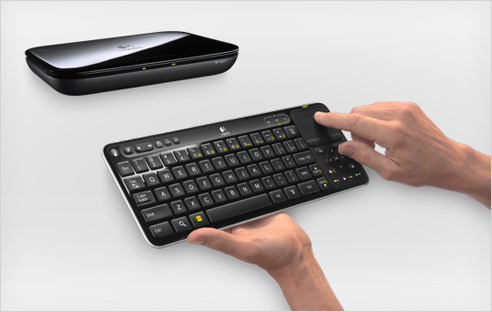 (UPDATE: This giveaway has ended. Stay tuned for the next one!)
MyBankTracker is back again with a bank review giveaway. The prize that is up for grabs is a Logitech Revue Companion Box with Google TV and Keyboard Controller. Just share your thoughts on your bank(s) in a review to enter the contest!
Whether you're happy, disgusted or indifferent toward your bank, your bank reviews help MyBankTracker visitors with their decisions on picking their banks — the same way that product reviews help shoppers choose their purchases.
You'll be adding to the more than 4,300 bank reviews already on MyBankTracker!
How to enter
The giveaway starts Monday, March 5 at 8 a.m. and ends Monday, March 12 at 8 p.m.
To enter for a chance to win, visit our Bank Reviews section (click the button below) and write a bank review on your bank(s). Each review to a different bank counts as another entry in the giveaway.

Remember to be detailed in your review — we want to know why you love or hate your bank! (As always, never share your account information.)
Bonus entry
After you write your review, share it on Twitter using the below template for a bonus entry:
I wrote a @mybanktracker bank review (*link to your review*) for a chance to win a Logitech Revue. https://bit.ly/yBg6Jn
At the end of the giveaway, we will choose the winner at random and the winner will be contacted via email to claim the prize.
The prize
The lucky winner will be receiving a brand new Logitech Revue Companion Box with Google TV and Keyboard Controller.
The Logitech Revue is a box that gives a brain to your HDTV — making it "smart". With it, you can surf the web, search for shows, movies and games through Google Search and use Android apps that are redesigned for TVs. You even get picture-in-picture multitasking (e.g., tweeting while watching a football game).
With additional hardware (not included), you can make video calls and connect the TV to your media library.
You will need an HDTV with an HDMI port, high-speed Internet access and a cable, satellite or telco box with HDMI out.
Visit Logitech's website to learn more about the Logitech Revue with Google TV.
Ask a Question