PerkStreet Drops Unlimited 2% Cash Back Perk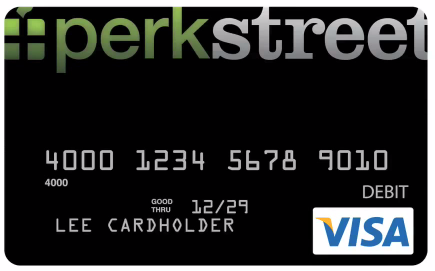 (UPDATED: Updates reflect inclusion of comments by Jason Henrichs, COO of PerkStreet Financial.)
PerkStreet is killing a perk, one that has accommodated 10% of its customers, many of whom are now expressing disappointment over the upcoming change.
Currently, customers who maintain $5,000 in their checking accounts earn 2% cash back on all non-PIN purchases with no limitations to the amount earned. That's going to disappear. Starting April 4, 2012, PerkStreet customers will face a new cash back structure in addition to a few other changes.
Customers will continue to earn unlimited 1% cash back on all non-PIN purchases.
For online purchases at popular retailers including Amazon, Apple, Best Buy, iTunes, Target and Walmart, customers will earn 2% cash back on up to $2,500 spent.
Under the change, holding a $5,000 account balance will get you that 2% cash back only for in-store purchases at Apple, Best Buy, Target and Walmart — and only up to $2,500 spent.
Also, customers will continue to earn 5% cash back at select merchants that PerkStreet designates monthly and which customers must vote on.
Dan O'Malley, CEO of PerkStreet Financial, explains the reason for the changes in a blog post:
"Many of our customers have told us that reaching a $5,000 balance to earn 2% cash back isn't possible. In fact, over 90% of our customers aren't earnings 2% cash back. We believe in building a business where everyone has access to the best benefits, so we're making some changes."
PerkStreet accounts opened prior to March 5 will continue to receive unlimited 2% cash back in the first 90 days after signup.
Other changes
There will be nearly twice as many gift cards available for redemption through PerkStreet's cash back program. And, the various redemption programs — cash back, coffee and music rewards — will be combined into a single cash back program.
MasterCard Gift Card will no longer be offered for redemption, PerkStreet said, citing increases in cost.
PerkStreet customers will be able redeem their perks for cash into their accounts. The redemption rate is $22 in perks for $20 in account credit. The difference is due to the discount that PerkStreet receives from buying gift cards, which is not available through account credits.
PerkStreet will raise the overdraft fee from $25 per item to $32 per item. Before PerkStreet reduced the fee to $25, it was $30 per item.
Cash-back earning power drops for the "10%"
Many customers were clearly unhappy with the news and left comments on PerkStreet's blog. Some said they felt deceived and proclaimed their intent to close their accounts.
"My bottom line, after April 4, I will take out all my money from PerkStreet (I have over $5,000 there), and stop using them," wrote Sanjay in a MyBankTracker review.
"A bank changing their policies that does not benefit customers, like me, is not a good move. Honestly, I feel betrayed by PerkStreet," Sanjay added.
PerkStreet's intention wasn't to market a 2% cash back program only to flip the switch on customers, said Jason Henrichs, chief operating office of PerkStreet Financial, in an email.
"When we analyzed how the majority of our customers used their PerkStreet account, we were struck by the fact that less than 10% of customers maintained a balance above $5k to qualify for 2%," Henrichs said. "Economically, we couldn't afford to maintain a program that benefited a small number of customers but accounted for a significant portion of the costs, especially to the detriment of the majority of customers. It was not an easy choice and one that we knew wouldn't be loved by a number of the high earners."
Going forward, PerkStreet will continue to strive to provide a great cash back debit card.
"For those that are looking for a return on high balance, other options exist but we have the only unlimited cash back debit card with 2% and 5% bonus categories that allow every customer, regardless of balance to earn even more," Henrichs added.
As some customers voice their discontent, others find that the changes are understandable.
"Even after the recent change in perks and dropping the 2% cash back option, PerkStreet is still the best bank by far," writes Carrie S. in another PerkStreet review. "They made the change to help 90% of their customers, and still have the best deal when it comes to earnings cash back with a debit card."
If you're a PerkStreet customer, let us know what you think of the changes in a bank review.
Ask a Question