Location-Based Deals Coming for Green Dot Prepaid Cards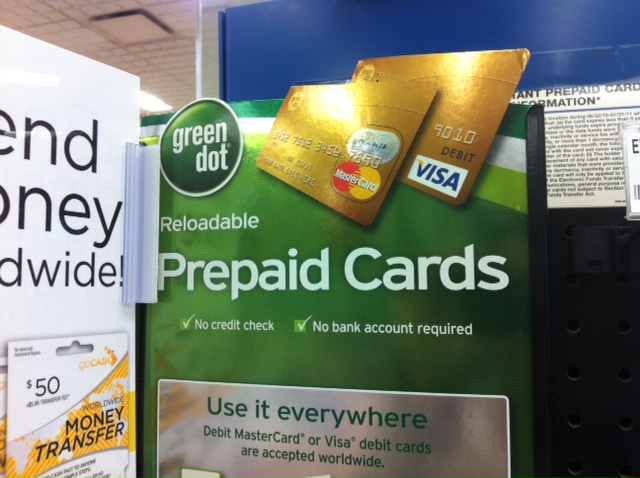 (UPDATE: Updates include comments from an interview with Steve Streit, CEO of Green Dot.)
The biggest player in prepaid cards is buying one of the pioneers of location-based mobile marketing in a move that could lead to new a new niche: location-based deals and offers for prepaid-card users.
Green Dot (NYSE: GDOT), the largest U.S. provider of prepaid cards, will pay $43.4 million to acquire Loopt, a company that specializes in location-based mobile marketing.
Currently, Loopt has a native mobile application lets users share mini-reviews of locations, find nearby friends and receive deal alerts for nearby places.
Green Dot's mobile apps allow prepaid card customers to check their card balances, view transaction histories, add funds and find ATMs and reload locations.
"If you're a Green Dot Bank customer in the future or a Green Dot prepaid card user in the future, what you'll likely see are deals and specials that pop up as you walk through society in your daily life," Steve Streit, chief executive officer of Green Dot, told MyBankTracker.
The move by Green Dot is just part of the rising trend in the financial industry — by both banks and non-bank financial companies — to use the digital channel to offer more value to consumers.
Last year, PayPal, another non-bank financial services provider, acquired a location-based ad network operator, called WHERE. Like Loopt, WHERE has mobile apps that will notify users of nearby offers.
Few banks can tout similar functionality for their mobile apps.
"[The acquisition] starts to give a hue and a coloring to the company that says this product understands you, that you have an intimate two-way communication that is engaged in your life and that it's a helpful friend along the way, as opposed to a debit card that you need when you pay for something," Streit added.
Green Dot expects the acquisition will contribute to customer acquisition, customer retention, adoption of new banking and payment products and the rise of the company as a leader in mobile wallet, rewards and payments solutions at retailers.
In November 2011, Green Dot also acquired a small Utah Bank, which will carry the new name of Green Dot Bank. The bank plans to introduce a checking account that would also benefit from the mobile technology by Loopt. Mobile check deposit, improved account alerts and person-to-person payments are some of the features that Green Dot intends to offer in the future, Streit said.
As for location-based deals, Green Dot hopes to offer them in 2012 but other projects could push back the launch, Streit added.
Ask a Question