Can Aesop's Fables Teach You to Balance Your Checkbook?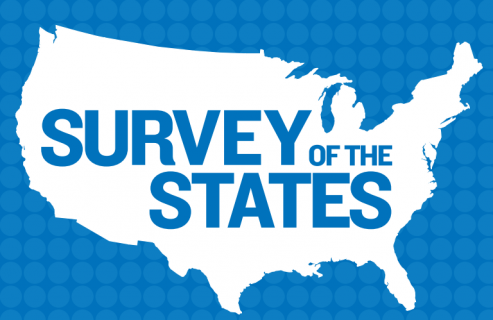 Only 14 states require high schoolers to take a class in personal finance according to the Council for Economic Education's Survey of the States report. On the bright side, things have improved substantially during the last decade. No states required high school personal-finance classes in 1998, and just 13 required students take an economics class; now 22 states require economics classes.
Why is this important? There are demonstrable behavioral benefits from requiring financial education in school. According to the report, young adults from states that required financial education were "more likely to save, less likely to max out their credit cards, less likely to make late credit card payments, more likely to pay off credit cards in full each month, less likely to be compulsive buyers, [and] more likely to take average financial risk."
And as our world's financial systems become more complex and intertwined it becomes more important to understand how it all works to make smarter decisions.
"The gap between what people know in personal finance and economics and what they need to know is widening," said CEO and President of CEE, Nan Morrison, in a recent phone interview. Her non-profit, which looks at the state of economic and personal finance education in the U.S. and creates curricula and professional development services for school districts.
The Tortoise and the Hare, and the Roth IRA
Despite the lack of required personal finance classes in U.S. schools, there are ways of integrating this knowledge with other existing lesson plans."It's important to have one stand-alone course in high school, but if you can integrate it into the K-12 curriculum you don't necessarily need a standalone course," says Morrison.
For the young'uns, CEE's curriculum blends traditional elementary school education with financial education.
"If we're teaching kids Aesop's Fables, we'll teach The Grasshopper and the Ant, it's one of our lessons — our ants have bank accounts," said Morrison. "So for the teacher, they're teaching reading, they're teaching childrens' literature, they're teaching them about making choices, and then you get that little spoonful of banking knowledge and savings account knowledge in there."
Another lesson involves popcorn as a way of teaching 9-year olds about capital resources. The children draw a piece of popcorn and work backwards through its journey from seed to popcorn — "natural resources like corn, labor like the farmer, physical capital like tractors," said Morrison.
Through this, "they begin to understand about the way the world works, and then you can talk to them about the farmer and how he finances his tractor, and now you can talk about how banks work." And this is a much more compelling way to explain how our financial systems works to a third grader, says Morrison, than just explaining how banks and finance work to children still learning multiplication tables.
For high schoolers, the CEE develops stand-alone courses and an interactive video game called Gen i Revolution, wherein a diverse team of high schoolers must educate Americans about personal finance.
Can finance companies teach finance?
Recently, the Council partnered with Discover for Pathways to Financial Success, a $10 million grant program to fund financial education in U.S. high schools. Many financial services companies fund the CEE, which might appear to introduce a conflict of interest — should kids be taught to use credit cards? — but Morrison says that's simply not the case.
"All I know is that they're very committed to financial education," she said, adding, "yes it makes sense for financial services companies to fund these things because it's close to their core…we don't preach and we don't pitch — we educate. And we're very clear with our funders about that."
Read the full report here.
Ask a Question