Fed Messed Up on Stress Tests, Adds to List of Foreclosure Fine Recipients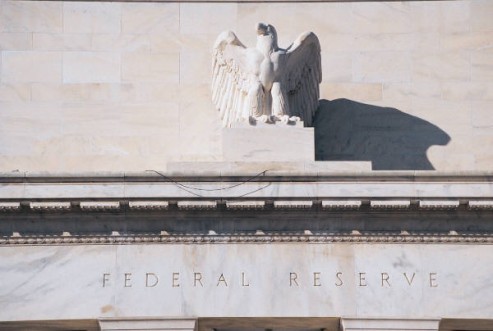 The Federal Reserve, believe it or not, is fallible. Just like you and I, the all-powerful central bank is capable of making mistakes, and they're pretty quick to correct them. But don't get excited because this isn't about interest rates — it's about regulatory powers. Two stories came out recently, one about stress tests, and one about the foreclosure deal, and both reminded us that the Fed is made up of people, capable of erring just like anyone else.
Stress test stress for Citi
On Friday, the Fed acknowledged that some of their calculations for the stress tests were off, reports Dealbook, but not by that much. The Fed failed Citibank in the stress tests, which estimate how much banks' capital positions would fall in the event of a stock market crash and recession. Citi failed because of their plan to issue dividends to shareholders, which would bring them below acceptable capital levels — in the event of an economic collapse.
In addition to Citi, SunTrust, Ally, and MetLife failed the stress test.
But now the Fed is admitting to some miscalculations in the administering of the test, leading to a slight overestimate of Citi's losses relating to their mortgage business. According to Dealbook, the Fed apparently missed $38 billion worth of overseas mortgages on Citi's books when calculating their losses. Including these mortgages in the calculations would bring Citi's losses down to 7 percent from 9.7 percent, more in line with banks that passed the test. The Fed, however, is only bringing the loss rate down to 9.3 percent for reasons not entirely clear just yet.
Citi's stock dropped by more than a dollar following their stress test failure, but it has since bounced back to pre-stress test levels.
Spreading the blame for foreclosure woes
While not exactly a mistake, the Fed is expanding the list of banks they will fine for improper foreclosure practices. According to comments made by Suzanne Killian, Senior Associate Director of consumer and community affairs at the Fed, on Monday in New York, the Fed plans to impose monetary sanctions against eight more banks, for "unsafe and unsound practices in their loan servicing and foreclosure processing." The Fed already fined the five largest mortgage servicers: Bank of America®, Wells Fargo, JPMorgan Chase, Citi and Ally. To that list, they will add HSBC, SunTrust, MetLife, U.S. Bank, PNC, EverBank, OneWest Bank and Goldman Sachs Bank USA.
Between this and the stress test results, this has not been a good week for SunTrust and MetLife.
The current fines for the first five banks total $766.5 million, and will be paid to the Treasury only if the banks do not live up to their side of the foreclosure deal struck between the federal government and state attorneys general. Killian merely stated that the Fed plans to announce the fines, and did not specify the amount that these eight institutions will be charged.
Ask a Question