Google Wallet Wants More Carriers, May Share Revenue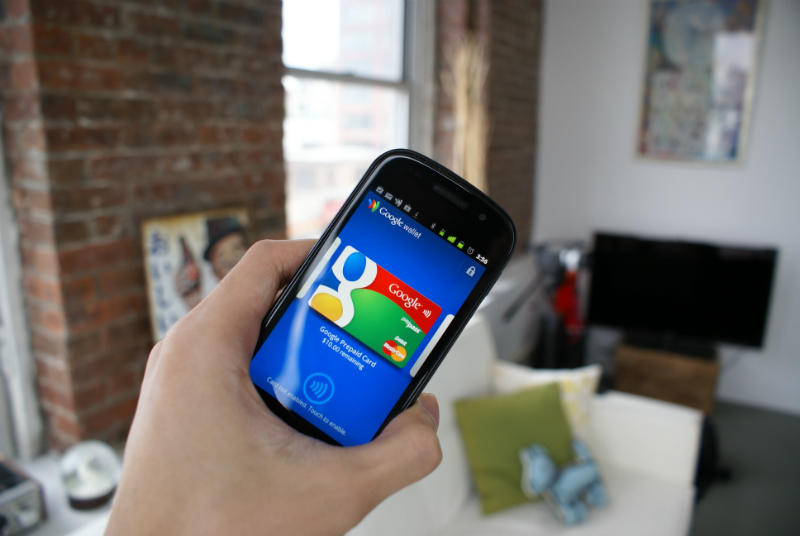 Due to slow adoption of Google's mobile wallet, the tech behemoth is reaching out to carriers and retailers to increase acceptance of the new mobile-payments system. The search-engine company may also begin sharing revenue from its mobile wallet with cellphone companies.
Google (NYSE: GOOG) is considering revenue-sharing plans as an incentive to attract carriers, including Verizon Wireless and AT&T, according to Bloomberg, citing anonymous sources familiar with the project.
The Google Wallet is a digital payments system that lets users pay for retail purchases through near field-communication (NFC) technology — a payment is made by waving an NFC-enabled mobile device in front of a terminal.
At its launch in September, Google Wallet was available only on Sprint's Android-based Samsung Nexus S smartphone and to Citi MasterCard members. Earlier this month, Google said that there will be up to 12 new smartphones from Sprint with the capabilities to power the mobile wallet.
The proposed revenue-sharing plans would involve giving carriers a portion of the proceeds that Google receives when users accept merchant-funded deals and discounts, the sources said.
Plan B
Getting the participation of more mobile carriers is just one way to expand adoption of Google's payments technology.
As a backup plan, Google may also consider excluding carriers entirely and push retailers to place additional hardware that will accept in-store payments through Google Wallet, according to Bloomberg's sources.
Without carrier partnerships, additional hardware and complementary software is needed to allow payments to be sent to Google's servers for approval before being cleared by the retailer.
The mobile wallet war
The exclude-a-carrier solution addresses a rival mobile-wallet venture started by major U.S. carriers themselves. Verizon Wireless, AT&T and T-Mobile have collaborated on the ISIS Mobile Wallet, a payments system that is similar to Google Wallet.
ISIS already has partnerships with the four largest payment networks in the U.S. and has entered agreements with major handset manufacturers to produce devices that comply with ISIS NFC and technology standards.
In December, Verizon barred the Google Wallet app from its Galaxy Nexus smartphone due to security concerns.
ISIS Mobile Wallet is scheduled to launch this summer in Salt Lake City, Utahs and Austin, Texas, with a national roll-out to follow soon.
Ask a Question