Prepaid Cards May Join Secured Credit Cards as Credit-Builders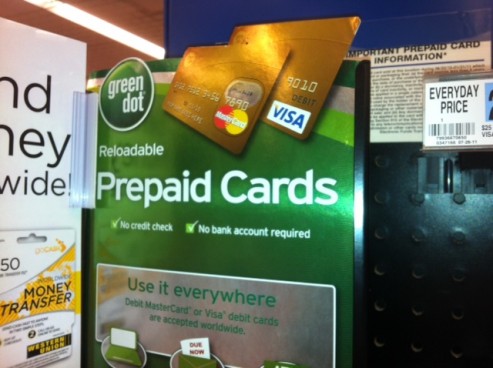 American Express' new prepaid card offers consumers a possible path toward the company's charge cards. That path is not without some twists and turns. And some consumers may find the road is a dead end. But for American Express, it offers a distinct marketing advantage for its prepaid cards. I expect competitors will soon follow suit.
Through its "Make Your Move" program, American Express prepaid card users will have their account histories tracked by the company, although not by any of the three major credit bureaus. After a six-month review period, prepaid cardholders may be invited to apply for an American Express charge card.
Even after an invitation is sent out, you may not be approved for the charge card. AmEx will still evaluate typical credentials including income and credit histories.
Based on the many threads in credit card forums, AmEx charge cards are easier to qualify for because charge cards require cardmembers to pay off the entire balance every month. Failing to do so means that AmEx can freeze the card and close the account.
Although the prepaid cards do not contribute to credit profiles, charge cards do.
For consumers who have no credit or have had a bad history with credit, AmEx's prepaid card takes on the role of a secured credit card.
Compared to a secured credit cards
A typical secured credit card reports to credit bureaus. But cardholders must keep a certain amount of money in a bank account as collateral. And it can get pricey.
For example, AppliedBank's Visa Gold secured credit card charges a $50 annual fee with a 9.99% APR. Many regular credit cards, with no rewards or cash back, carry a similar interest rate with no annual fees.
The only fee that the AmEx prepaid card charges is a $2 fee for every ATM withdrawal after the first for the month. Reload cards cost less than $5 at retailers.
From the cost standpoint, AmEx appears to be a better option. But a secured credit card has the benefit of impacting credit profiles immediately.
AmEx says that making regular purchases, using account alerts and avoiding a low balance will boost the chances of being selected to apply for a charge card. With an unsecured credit card, you just have to keep a stellar repayment record and maintain a low balance.
Getting prepaid cards in the door
It's nothing new for credit card issuers to offer stepping stones to unsecured credit cards.
Citibank's Secured MasterCard can be upgraded to a regular unsecured Citi credit card after 18 months.
The Approved Card, a prepaid card endorsed by personal finance expert Suze Orman, hopes to use customer data to determine whether or not the information on spending habits can be logged on credit reports, and therefore impact credit scores.
Orman has been criticized for the well-intentioned, but rather futile attempt to get credit bureaus to open up to prepaid cards. I agree that it is a longshot. There is a significant difference between how a consumer handles readily-available money and money make available by borrowing.
I don't believe that credit bureaus will ever cooperate with prepaid cards.
That's why the AmEx model will stand to offer an advantage compared to other prepaid cards. It works because the company itself is tracking spending profiles for the possibility of issuing its own card products. AmEx won't share this data with Chase so a consumer can't open a Chase credit card.
Therefore, I can see banks and credit card issuers jumping on the bandwagon with their own version of prepaid cards that track financial activity. And at the same time, prepaid card-focused companies may consider implementing a similar model if they decide to offer credit cards in the future. The AmEx approach may also prompt a series of "agreements" between prepaid providers and traditional credit card issuers.
In the end, consumers who struggle to build or re-build their credit have another option.
Ask a Question