BET and NetSpend Launch the Control Card: A Full-Service Prepaid Card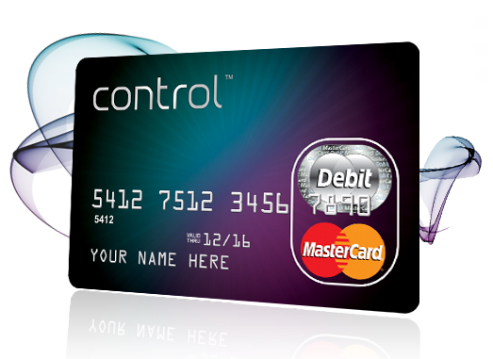 BET Networks has teamed up with NetSpend, the prepaid card company, in an effort to reach the 54 percent of African Americans who are un- or underbanked. The two have released a prepaid card called the Control Card, and it comes with a wider suite of services than most prepaid cards in the market. It makes a decent case for the prepaid card as a bank account replacement.
According to a 2009 FDIC survey, 21.7 percent of African Americans are entirely unbanked and 31.6 percent are underbanked, meaning more than half of the community lives outside of the traditional banking system. Nationwide, 7.7 percent of Americans are unbanked and 17.9 percent are underbanked. Issues that stem from being un- or underbanked affect the African-American community more than any other group.
The Control Card, issued by MasterCard, comes with a simple fee structure, an FDIC-insured savings account with a high-yield APY, and a $10 "Purchase Cushion." It encourages users to sign up for direct deposit by offering a $2.95 discount on the monthly fee. Normally $7.95 a month, the card's monthly fee is lowered to $5 for customers who direct deposit $500 into their account, just once at least $500 into their account monthly. Furthermore, it costs money to load a prepaid card from a Western Union, 7-Eleven, or wherever. Direct deposit is totally free on the Control Card.
Additionally, the card offers a connected savings account that pays 5.00% APY, more than 10 times the national average for savings accounts, according to MyBankTracker's figures. The Mango Card, promoted by George Lopez, also offers a savings account — at 6.00% APY. This is a rare feature for prepaid cards, though it appears to be gaining popularity.
Where the Control Card beats Mango is the $10 Purchase Cushion, which protects users from overdrawing on their accounts. The card covers users for up to $10 over their balance. This feature is available only for users who make a $500 direct deposit in direct deposits a month. It also offers free ATM withdrawals within the AllPoint network, which has 35,000 ATMs nationwide.
The Control Card also offers a merchant-funded rewards program and free P2P payments among Control Card users.
"Millions of African Americans are unable to access banking services, which are a staple of most Americans' lives," said Scott Mills, president and CEO of BET, in prepared remarks. He added that "the Control Card has a combination of the best features available today and is specifically designed to address the needs of African American unbanked or underbanked consumers."
The prepaid industry is maturing at a rapid pace. It was just six years ago that Russell Simmons, the hip-hop mogul, launched his RushCard, which brought with it similarly lofty rhetoric about helping the underbanked in the African-American community, but also bore lofty fees.
BET also comes from an entertainment background, like Simmons, but its approach is better suited to addressing the problem at hand.
Update: Story updated with corrections. Article originally said that $500 in direct deposits a month were required for account upgrades, but only one $500 direct deposit is required to receive the upgrades for the duration of card usage.
Ask a Question