US Banks Not Among World's "Safest"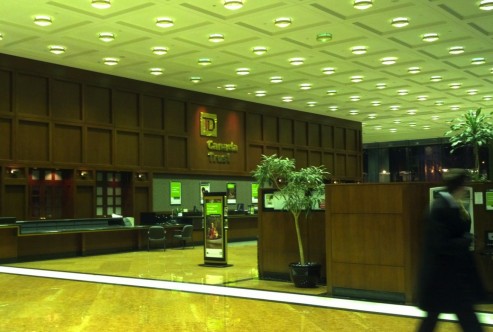 Global Finance published a survey on the top 50 safest banks in the world, and no U.S. banks even broke the top 20. Only five are represented in the top 50, displaying a lack of stability when compared with the global market.
The rankings were based on long-term credit ratings and balance sheets of the top 500 financial institutions worldwide. While the U.S. lacked the ability to break into even the top 50 percent, Germany and the Netherlands dominate with banks in 7 out of the top 10 slots overall.
Does this mean that these countries' banks are actually "safer" or just simply more focused on these specific metrics?
The Royal Bank of Canada is ranked as the 10th safest bank in the world, but they are currently embroiled in lawsuits for allegedly performing hundreds of millions of dollars worth of improper "wash trades," in which various parts of the bank trade amongst themselves to distort the market. RBC denies these allegations.
Furthermore, the Eurozone is hardly a "safe" place to put your money. That market suffers from stubborn inflation, high unemployment and currency woes. In addition, Reuters reports that European consumers increased their spending in January after four months of steady decline, "but in February cautious shoppers, particularly in Germany, appeared to lose confidence."
The survey also included a list of the most improved ratings, which included mostly Asian and South American financial institutions. This would seem to offset American financial institutions as they become more "risky."
Bank of America is nowhere on this list, and only one American banking behemoth, JPMorgan Chase, made the cut at an underwhelming 36th place. The highest American slot belongs to BNY Mellon, another bank involved in a lawsuit, this time for foreign-exchange transactions, at number 25.
Granted, a good credit score and high total assets usually assures confidence, but do not be deceived. Sometimes, specifically for young people, smaller credit unions are the way to go.
You can find the entire survey by clicking here.
Ask a Question