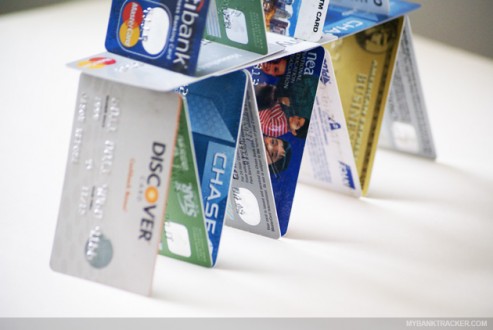 "Bonus cash back" is revered among savvy credit card users who seek to maximize savings when they shop. However, not every consumer has the spending habits to take advantage of such perks — that's when general-purpose cash-back credit cards come into play.
To many shoppers, getting more cash back is a no-brainer. Simply review the most common purchases and spending categories — manually or through personal financial management tools like Mint — and apply for credit cards that earn the most cash back based on those spending habits.
What about the consumer who doesn't travel, has no car, doesn't dine out often or does little of the household grocery shopping? There would be no advantage in getting a credit card that is dedicated toward airlines, gas, groceries or restaurants.
A general-purpose cash-back credit card is ideal for such a nonspecific shopper.
Below are some of the best options (none of which charge an annual fee) for this type of shopper:
Fidelity Investment Rewards American Express Card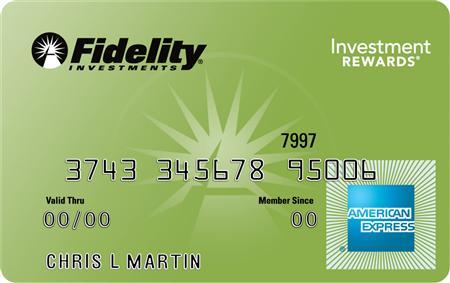 The Fidelity Investment Rewards American Express Card gives 2% cash back on every purchase. The cash-back rate is twice that of the 1% from the majority of cash-back cards on the market.
However, in order to qualify for the card, applicants must have another linked Fidelity account, where cash back is deposited. The ideal choice would be Fidelity's Cash Management account, which is basically a free checking account.
Capital One Cash Rewards Card
(UPDATE: The Capital One Cash Rewards card is no longer available.)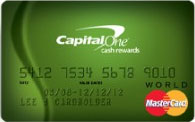 Introduced last year, the Capital One Cash Rewards card pays out 1% cash back on all purchases and there's a 50% bonus on cash back every year — meaning this card effectively earns 1.5% cash back.
Also, cardmembers can set up automatic redemption to easily cash out through check, gift cards or statement credit.
Chase Freedom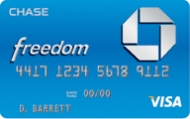 The Chase Freedom card is a popular cash back credit card that doles out 1% cash back on every purchase. Additionally, cardmembers earn 5% cash back on certain categories that change every quarter during the calendar year. They often include popular categories such as gas, grocery stores, restaurants, hotels, airlines and specific retailers — essentially a taste of bonus cash back on a wide range purchases without having to sign up for other credit cards.
Chase Freedom imposes a quarterly bonus cash-back cap of $75 (or $1,500 spent).
Citi Dividend Platinum Select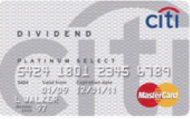 Like the Chase Freedom card, the Citi Dividend Platinum Select card offers 1% cash back on everything with 5% cash back on quarterly-rotating categories.
Citi tends to pick season-specific categories. For example, from April to June, cardmembers earn bonus cash back on home furnishing, home & garden and purchases from Home Depot — for those who plan to improve, fix and decorate their homes in time for the warm weather.
The Citi Dividend Platinum Select has a $300 total cash back limit for the entire year.