Citi mtvU Card to Be Discontinued, Converted to Citi Forward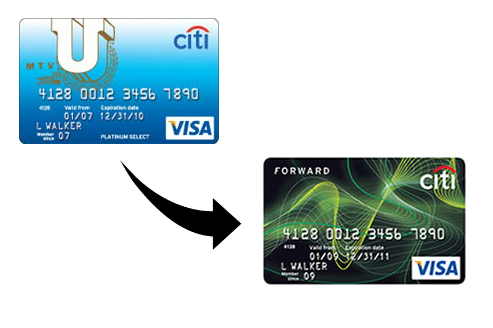 The student-focused Citi mtvU credit card is being retired after seven years of service. The co-branded card was popular among college students because of its rewards program, which proved very beneficial to those who handle credit responsibly while maintaining good grades.
According to notices sent to Citi mtvU cardholders, the card will be replaced by the Citi Forward card starting April 13, 2012.
Originally introduced in 2005, the Citi mtvU card offered exclusive rewards, such as tickets to the MTV Video Music Awards or a visit to the mtvU Studios, to college students.
Cardholders earned 5 points per dollar spent at restaurants, bookstores, music stores, video rental stores and movie theaters. Additionally, they earned 1 point for every dollar spent on all other purchases.
Furthermore, the Citi mtvU card let college students earn more points for good credit behavior (such as staying under the credit limit and making on-time payments) and for maintaining good grades.
But, Citi mtvU cardmembers will be switched to the Citi Forward, which is a credit card that touts a similar set of features catered toward college students.
The Citi Forward card offers exactly the same rewards on purchases, but cardholders will no longer earn points for getting good grades. However, they will continue to earn points for staying under the credit limit and making minimum payments on time.
Citi Forward cardmembers can reduce up to 2 percent of their purchase APR when they make a purchase, stay under the credit limit and pay on time for three consecutive billing cycles (0.25 percent reduction per quarter — a maximum of eight reductions).
Current Citi mtvU cardholders have until April 13 to submit their latest grades in order to earn the last round of points.
According to a Citi Card customer service representative, cardmembers can maintain two or more Citi Forward card accounts and the credit lines will remain separate.
A Citi spokesperson did not reply to a request for comment as to why the Citi mtvU card was being discontinued.
Ask a Question