Investing Becomes More Social with Roboinvest's 'Copy' Button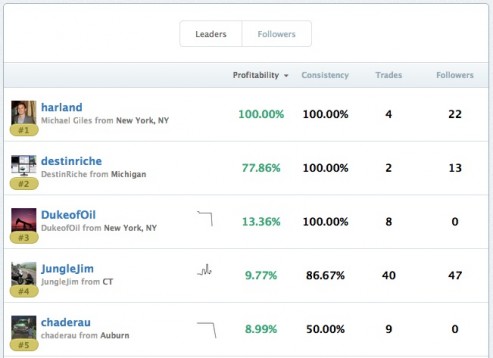 Mirroring others' trades is an attractive solution to the problem of how to successfully invest your money without actually investing all of your time and effort. Now Robinvest has innovated the concept of mirroring by adding a one-click button that lets you duplicate someone else's trade.
Users will be able to copy trades through their E*TRADE account, the only brokerage currently linked to Roboinvest.
Each trade performed by a leader will then be broadcast to followers with a 'copy' button. Now that there is a button, users can simply click instead of manually performing the trade themselves. This would be the next logical step in creating a successful social investing model.
While this may seem like a simple and obvious innovation, it also affects the social aspect of investing. Users get to see who copied trades, and who they copied it from. It is almost comparable to receiving likes on Facebook, but with much more significance, and helps to better pinpoint who the people think are the biggest players in the game.
The full press release can be found here.
(Disclosure: Several months after the publication of this article, the parent company of MyBankTracker took a minority stake in Roboinvest.)
Ask a Question