Capital One to Convert Customer Checking Accounts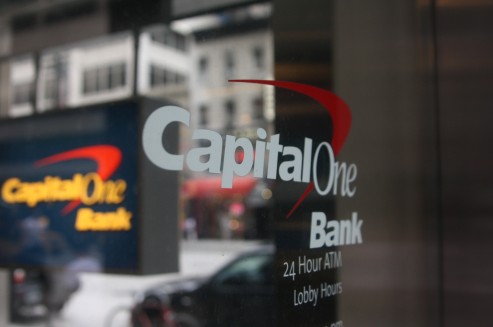 An undisclosed number of Capital One checking customers are about to lose their free accounts, starting in May or June. Affected customers have the option of choosing one of three checking accounts or Capital One will choose an account for them.
"In our retail branch footprint, we're migrating our customer accounts to our new checking products that we introduced last year: High Yield Free Checking, Premier Rewards Checking and Rewards Checking," said Amanda Landers, a Capital One spokesperson, in an email.
To take place from May 22 to June 5, the conversion includes grandfathered free checking accounts, but it will not affect the free checking account that is offered by Capital One's direct banking unit, which serves areas where there are no Capital One branches.
"Customers are receiving notice two months before the account change goes into effect, and once it does, they also will have a two-month grace period to meet the minimum balance or monthly direct deposit requirement," Landers added.
Clearing the air
The upcoming change garnered negative attention on The Consumerist in an instance where the customer was recommended a Premier Rewards Checking account, which came with a monthly fee that was considered unavoidable through his banking habits.
"We're recommending accounts that we believe are a good fit for each customer based on their banking history. It depends on how they have banked with us, so perhaps a customer also has a CD or a money market account and that's why they're being recommended for Premier Rewards," Landers said in response to The Consumerist story.
Regardless of Capital One's checking account recommendation, customers can choose whichever of the three checking accounts they prefer — and qualify for.
High Yield Free Checking is an interest-bearing account with free access at any ATM and no monthly service fee, but it requires a minimum $5,000 combined average monthly balance across Capital One deposit and brokerage accounts or a Capital One home loan.
Rewards Checking charges a $8.95 monthly service fee unless the customer keeps a minimum daily balance of $300 or receives a single monthly direct deposit of at least $250.
Premier Rewards Checking has a $14.95 monthly service fee that can be waived with a single monthly direct deposit of at least $1,000, an average monthly balance of $1,500, or a combined average monthly balance of $3,000 across Capital One deposit accounts.
"We want customers to make sure they're in the account they want and we're providing them with numerous communications — multiple direct mailings, email reminders, and a website that outlines the options and provides online chat support to answer any questions," said Landers. "Customers can select their new accounts by phone, visiting a branch or going online."
Less free checking
Banks began eliminating free checking accounts after federal regulations were introduced in December 2010 to cap interchange revenue earned on debit-card transactions. Currently, of the 10 largest U.S. banks, PNC Bank is the only one to offer free checking with no strings attached.
After completing its acquisition of ING Direct in Feburary, Capital One became the sixth-largest bank in the country.
The changes are unrelated to ING Direct accounts. Capital One continues to have no plans to change ING customer accounts, Landers said.
Ask a Question