ING Direct's Mobile Check Deposit Arrives; Service Dubbed CheckMate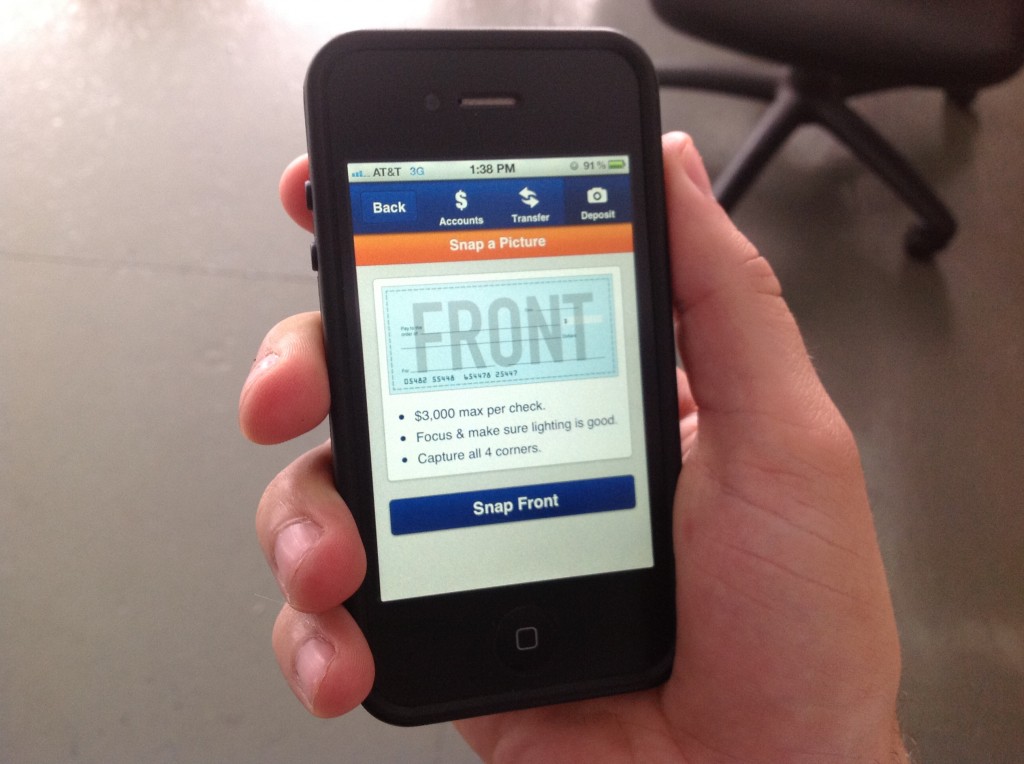 ING Direct customers, it is finally here. Today, the popular online bank released a highly-anticipated feature that allows customers to deposit checks, for free, with images taken by a digital camera, scanner or mobile phone.
The service, called CheckMate, is now available to any ING Direct customer with an Orange Savings or Electric Orange Checking account.
Through ING Direct's online account interface, customers can upload images (JPG or JPEG files) of the front and back sides of an endorsed check to have it deposited. Any image, regardless of how it was taken, must be clear or ING Direct may reject it.
ING Direct's mobile banking applications for iOS and Android devices are updated with the new feature. Customers can take and upload check images directly through the mobile apps.
Through CheckMate, ING Direct imposes limits of $3,000 deposited per check, $5,000 deposited per day and 20 checks deposited per day.
For checks deposited with amounts of $500 or less, the first $200 will be available the next business day while the remaining funds become available after two business days.
For checks deposits with amounts of more than $500, the first $200 will be available the next business day while the remaining funds become available after five business days.
Better late than never
Customers have been eagerly awaiting the feature since June of last year, when a site redesign alluded to its impending arrival. ING Direct's remote deposit features were expected to be released last summer.
In February, an ING Direct spokesperson said that remote deposit capture was in the final stages of testing. And, notices to customers said that the service was coming in the spring of 2012.
"I've been waiting for CheckMate for over a year now. Now I can finally drop Bank of America without having to mail all my checks!" wrote one reviewer in the Google Play store.
Prior to CheckMate, ING Direct customers could only mail in their checks for deposit. (The only other way would be to deposit the check in another checking account and transferring the funds to ING Direct.)
On MyBankTracker, ING Direct boasts an overall 4-star rating on its Bank Report Card.
Ask a Question