Visa Launches Personalized Deals Beta Program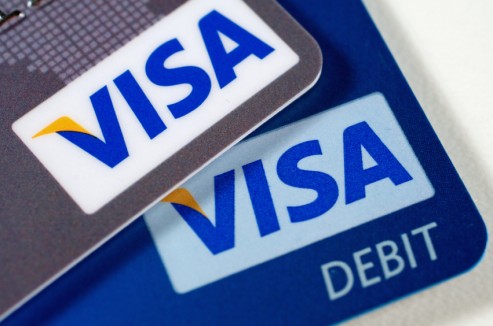 Visa cardholders are receiving invitations to participate in Visa Offers, a personalized deals program that is currently in beta mode. After enrolling in the Visa Offers program, Visa will analyze cardholders' purchases and offer customized deals and discounts that match cardholders' spending habits. Thus a card holder who rents cars frequently might get a discount offer from Hertz, whereas someone whose spending habits suggested they worried about their weight might get a discount from 24-Hour Fitness or Nutrisystem.
"Visa is beta testing this new offering to learn how the program can deliver the best accountholder experience, while at the same time meeting the needs of financial institutions and merchants," said Kate Flannery, a Visa spokesperson, in an email.
Although many credit-card and debit-card issuers are notifying customers of Visa Offers, enrollment is not limited to those who received invitations.
"Most U.S.-issued consumer Visa credit and debit/check cards are eligible for participation in the Visa Offers beta," Flannery added. Ineligible Visa cards include corporate, purchasing and prepaid cards.
Visa is the largest payments processor in the world with a total of 653 million Visa cardholders (credit and debit) in the U.S., as of September 2011.
Each accountholder can enroll up to five different eligible Visa cards for Visa Offers — enrolled cardholders can expect up to 12 offers per month via mobile text messages or email.
Some offers may consist of statement credits, which are not displayed in purchases receipts and are usually applied to accounts within one to two billing cycles.
"Merchant offers are redeemed at the point of sale as determined by each merchant via a promotion code, a barcode or redeeming on a merchant's Web page," said Flannery.
The offers can be redeemed only on signature-based purchases — purchases that require cardholders to enter a PIN will not qualify.
"During the beta, we are working with a select group of merchants from an array of categories including travel, health and fitness and fashion. We plan to expand to additional merchants as the program evolves," Flannery added.
Currently, the list of participating merchants include Hertz, 24-Hour Fitness, Alamo, Norton, Nutrisystem, La Quinta Inns & Suites and more.
Visa does not have a set date for a full release of the program, Flannery added.
Ask a Question