Chase Launches LivingSocial Credit Card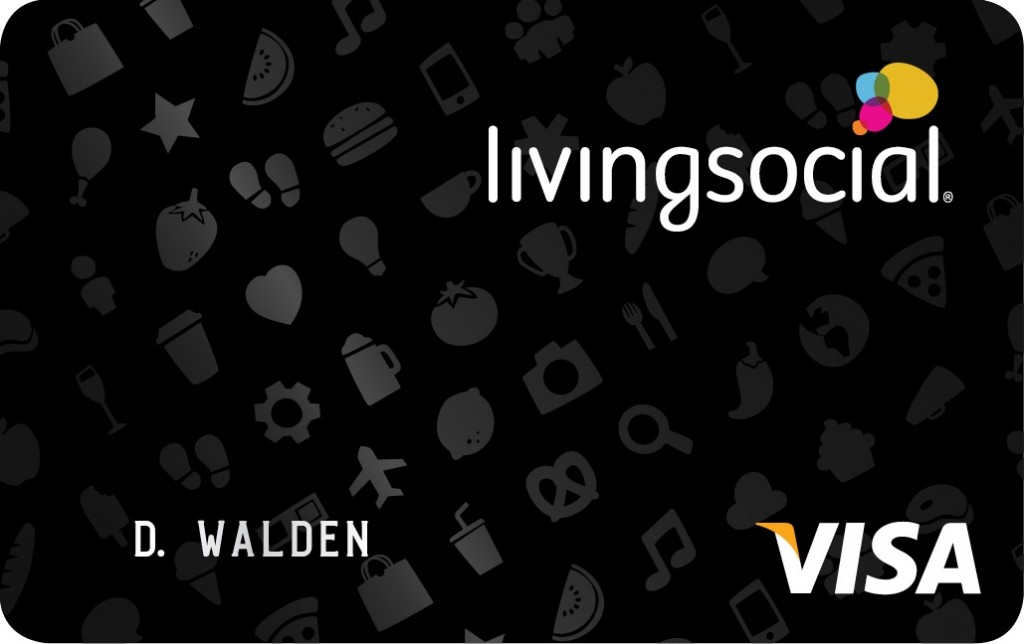 The first daily-deals credit card has arrived. Partnering with Chase, the fourth-largest issuer of U.S. co-branded credit cards, LivingSocial introduces a rewards credit card for avid hunters of daily deals.
Called the LivingSocial Rewards Visa Card, it has no annual fee and offers 5 points per $1 spent on LivingSocial purchases, 3 points per $1 spent on dining and 1 point per $1 spent on everything else. There are no limits on the amount of points that can be earned.
The accumulated points can be used toward making purchases on Living Social, the second-largest daily deals site behind Groupon. Every 100 points translates to one LivingSocial Deal Buck, which will automatically be applied to future LivingSocial purchases.
As a special offer for 2012, cardmembers will receive 10 Deal Bucks for every billing cycle in which they make 10 purchases (ends after the December 2012 bill cycle.)
"LivingSocial constantly strives to find new ways to energize the connection between our merchant partners and members, and the LivingSocial Rewards Visa Card is another example of how we are leading the industry in providing new and useful ways to promote these interactions," said John Bax, chief financial officer of LivingSocial, said in a press statement. In March, Bax alluded to the release of a LivingSocial credit card.
In a 2011 survey by LightSpeed Research, 27% of LivingSocial members said they were interested in a LivingSocial-branded credit card. The survey also found that, compared to the overall U.S. credit card population, daily-deals customers were more responsible with credit and had higher incomes.
LivingSocial has more than 65 million members in 22 countries.
Ask a Question