Fed Says Debit Fees Caps Are Effective; Consumer Benefits Remain Unclear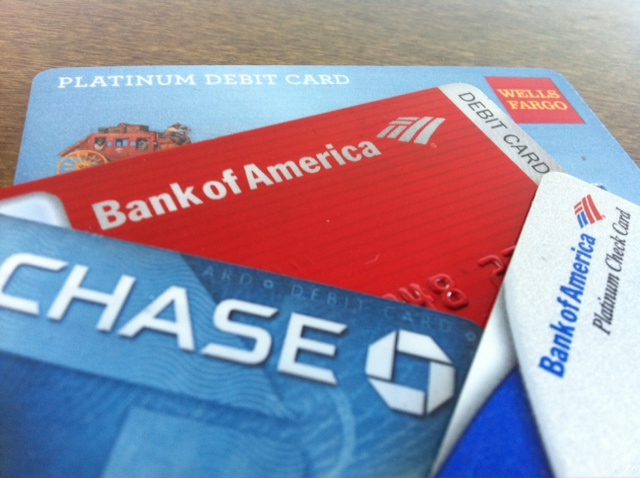 According to a report by the Federal Reserve, the debit fee rules appear to be reducing the debit-card processing costs for merchants. But it's still unclear if merchants are passing those savings on to consumers.

Called for under the Durbin Amendment of the Dodd-Frank Financial Reform Act, the limits reduced the fees that banks collected from merchants when a consumer made a purchase with a debit card. Banks responded to the new limits by eliminating free checking and debit-card rewards programs.
Banks with less than $10 billion in total assets were exempt from these limits.
In the quarter after the limits took effect on Oct. 1, 2011, the average debit interchange fee was 24 cents at non-exempt banks. Over that same time period, exempt banks recorded an average debit interchange fee of 43 cents, which was also the average for all banks in 2009.
Initially proposed in December 2010, the debit interchange fee cap was 12 cents. In June 2011, the Fed finalized on a 21-cent limit with an additional 5 percent component fee cap to account for fraud risks.
"We believe the numbers for the big banks are too high and had the Fed followed the law there would be significantly greater savings for merchants and their customers," said Mallory Duncan, senior vice president and general counsel at the National Retail Federation, in a statement responding to the Fed release. "This is working the way the Fed set it up to work, but the Fed didn't fully comply with what Congress required. This is better than paying the full monopoly prices we paid before but they are still partial monopoly prices."
With lower transaction-processing expenses, merchants were expected to use those savings to offer lower prices on consumer goods and services and create jobs, which were expected to help improve a struggling U.S. economy.
However, some industry groups believe that retailers are keeping the savings to themselves while consumers fail to benefit. It should be noted, however, that merchants were not required to pass the savings on to consumers. Rather, regulators expected that consumers would be the ultimate beneficiaries.
The recently escalating gasoline prices served as a platform to point it out. The Electronic Payments Coalition says that the average 16-gallon refill that is paid with a debit card at today's gas prices should receive a discount of 4 to 5 cents per gallon.
"Whenever Congress meddles in an industry debate over who pays what, consumers never win," said Trish Wexler, spokeswoman for the Electronic Payments Coalition, in an April press statement.
"One side gets a leg up and keeps their windfall, while consumers end up footing the bill. No one is surprised to see that gas retailers are keeping billions of dollars for themselves, while their customers continue to be punished at the pump," Wexler added.
The Fed report did not address the consumer concerns over the debit fee limits. Nor does the Fed report touch upon claims that merchants are not passing savings on to consumers.
According to the Federal Reserve, there were approximately 46.7 billion debit transactions in 2011, accounting for $1.8 trillion in transactional volume.
Ask a Question