Visa to Allow Bigger Card Purchases With No Signatures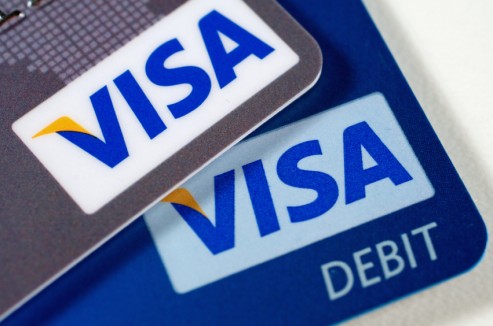 Making small purchases will become a quicker experience for Visa cardholders. Starting October 2012, the card-payments processor will raise the "no signature required" limit on purchases at certain merchants.
For many in-person purchases with a debit or credit card, U.S. consumers are accustomed to being asked to sign or enter a PIN to verify transactions. By cutting out this requirement for low-risk purchases, merchants can expedite the checkout process and improve the customer experience.
Originally introduced in July 2010 as the No Signature Required program (now called Visa Easy Payment Service), it eliminated the need for Visa cardholders to sign a receipt or enter a PIN for purchases of $25 or less at specific merchants. Additionally, merchants are not required to print a customer receipt unless requested by the cardholder.
The new limit will be $50 for discount stores, grocery stores and supermarkets.
"Visa Easy Payment Service has been extremely popular with merchants and cardholders in busy retail environments. as a result, merchants have asked us to expand the program to purchases up to $50, so that they can more efficiently support consumers' growing preference to use cards instead of cash or checks for everyday purchases," said William M. Sheedy, group president for the Americas at Visa, in prepared remarks.
Visa plans to review feedback on the increased limit before expanding it to more merchant categories. Currently, more than 98% of merchant categories qualify for Visa's $25 purchase limit. These approved categories include restaurants, convenience stores and gas stations.
According to 2011 data, nearly 80 percent of card-present Visa transactions are under $50. Visa is the largest payments-processing network in the world.
MasterCard, American Express and Discover offer similar "no signature required" programs for small purchases. MasterCard's Quick Payment Service includes purchases up to $50, depending on the merchant category. American Express and Discover enforces a $25 "no signature" purchase limit.
Ask a Question