Capital One Equipped With Tech for Geo-Located Offers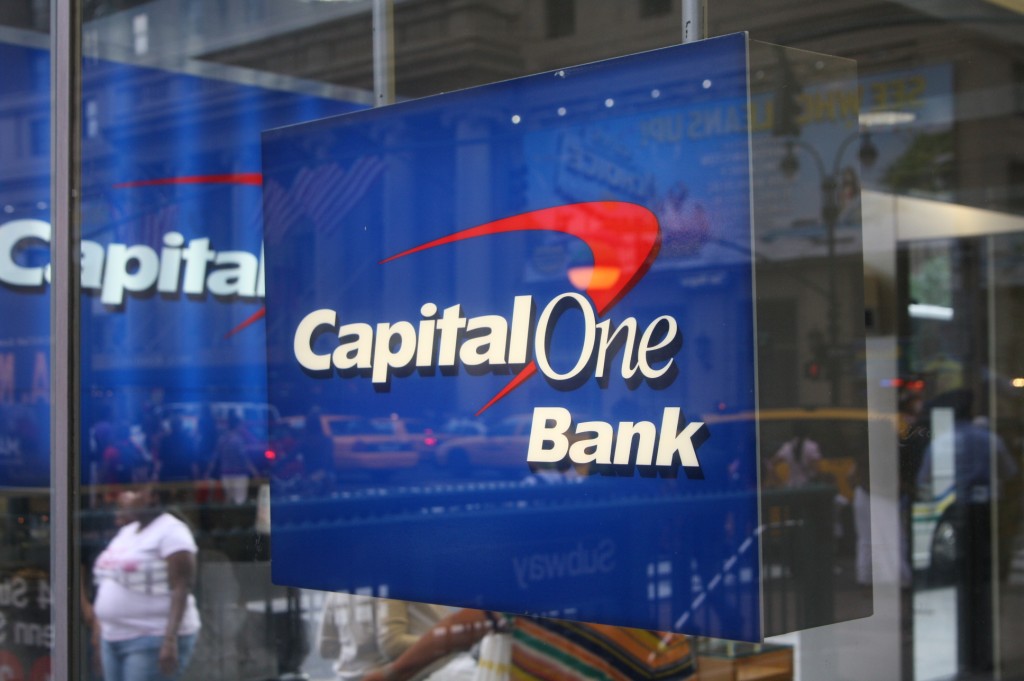 UPDATE: "Bankons remains a separate and independent company. Through the limited asset purchase agreement we had with them, Capital One obtained select Bankons software. Additionally, several Bankons associates, to include Joshua Greenough, departed Bankons to join Capital One," said Mark Andrews, a Capital One spokesperson, in a correction notice. The agreement was a limited asset purchase from the very beginning. Previously, the story said that Capital One acquired Bankons.
—-
Capital One is showing signs of intent to introduce location-based offers through its mobile applications. On Monday, the bank purchased select software from Bankons, a financial tech startup that offers exactly that. Also, some members of the Bankons team will join the Capital One Digital Innovation Lab, a unit that focuses on rapid prototyping and research before product ideas become available to Capital One customers.
"Being able to help push innovation forward for 45 million customer accounts are numbers that most start-ups only dream about," said Joshua Greenough, founder of Bankons, in an announcement.
Bankons, a name combining "bank" and "coupons", debuted its mobile app in May 2011 at Finovate, a conference featuring the latest innovations in banking and financial technology.
Through a partnership with Yodlee, Bankons can pull a user's purchase history after card-account login information is provided. Then, based on spending habits and location, the Bankons app displays nearby merchant-funded offers.
Also, Bankons services include building white-label apps or integrate its services into current banking apps.
"While the sun will be setting on the current Bankons apps & services, a new dawn is rising for us as we bring our technology and innovation to the Capital One Digital Innovation Lab," said Greenough. "Our team and technology will be incorporated into the Labs innovation agenda and will help Capital One increase its strength in this field."
Although the purchase hints at the arrival of Bankons technology to Capital One's mobile banking apps, Mark Andrews, a Capital One spokesperson, did not say when or if geo-located, merchanted-funded rewards would come for Capital One customers.
One example of a successful Capital One Lab idea was a holiday promotion that ran in collaboration with Klout, a web-based of social media influence. For a limited time, Capital One cardmembers received bonus miles per dollar spent, which varied with their social networking prowess — a higher Klout Score meant higher bonus miles.
Capital One is the sixth-largest bank in the U.S. by deposits and the fifth largest credit-card issuer by purchase volume.
Ask a Question