Simple Unveils Mobile App for iPhone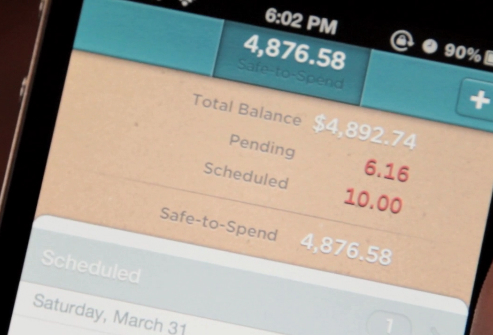 Simple goes mobile with the launch of its first mobile banking application — only for the iPhone, for now. Having been subject to high expectations, Simple's mobile app will play a major role in how people will perceive this revolutionary alternative to traditional banking.
"We're building the banking experience we want as customers, and a great mobile app is a key part," said Dustin Barker, lead mobile engineer at Simple, in a blog post. "While technology and design might be line-item expenses to many retail banks, they're our passion."
Evident in the website redesigns of many big banks, including Bank of America, Citibank and Huntington Bank, the industry is adopting mobile design to the online user experience.
"Today, everyone expects their bank to have a mobile app. However, too many banking apps feel like an afterthought. We took a different approach and put the mobile app first," Barker added.
Simple isn't a bank. Rather, it's a free, online interface. Or perhaps more accurately, it's a company that functions as a bank but outsources all actual banking functions. Customers use Simple to interact with funds held by two FDIC-insured banks — The Bancorp Bank and CBW Bank. Simple's schtick is that it makes the whole banking process cooler, more elegant and, well, simpler.
The Simple app allows customers to check their account balance, view transactions, pay bills, deposit checks remotely, find Allpoint ATMs and offers one-button access to customer service. Also, the app offers more ways to stay on top of spending with real-time alerts on transactions and the ability to categorize and map transactions.
Instead of having to enter a username and password at every login, Simple requires a four-digit unlock code. Immediately after entering this code, the customer's spendable balance is displayed.
"No matter where you are, you'll have all the same tools that are available on the Simple website," said Barker.
Here's a short video of the Simple app in action:
Barker said iPad and Android apps are on the way.
Currently, Simple accounts are not available to everyone. Simple is working through a waiting list, but prospective customers can request an invitation. Customers will be asked to contribute feedback so that Simple can continue to improve its offerings.
Ask a Question