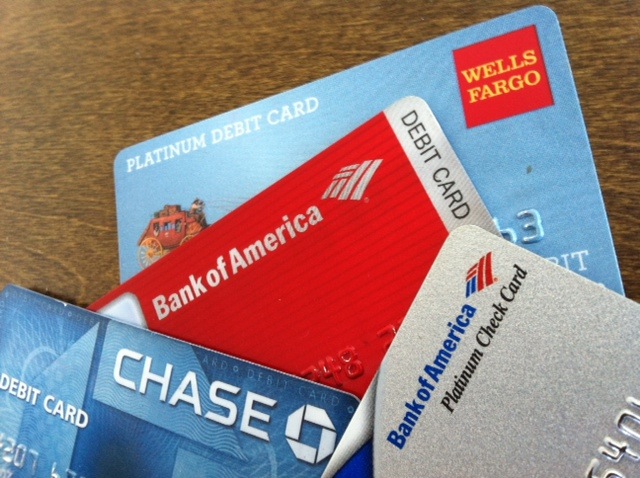 Lawmakers proposed a new bill to continue the fight against overdraft fees. Called the Overdraft Protection Act, the bill aims to cut down on the costs and frequency of overdrafts — and to further complement overdraft regulations from 2010.
Introduced by Rep. Carolyn Maloney (D-NY) on Wednesday, the bill requires overdraft fees be "reasonable and proportional" to the transaction cost, imposes a limit of one overdraft charge per month and six per year and forbids manipulation of transactions posting order to increase the potential of fees.
"With the rise of debit cards and constant presence of swipe-card terminals to pay for everything from a tank of gas to a candy bar, it's easier than ever to overdraw an account and incur an overdraft fee," said Maloney in a prepared statement. "That's how a $5 cup of coffee can become a $35 cup of coffee faster than you can say 'overdrawn'!"
At the 10 largest U.S. banks, the average overdraft fee is $33.70.
An overdraft fee is typically incurred whenever a consumer uses a debit card to make a purchase or an ATM withdrawal and such a transaction results in a negative account balance. Prior to new regulations in 2010, many banks automatically enrolled customers in overdraft protection, which means that the bank will process the transaction for a fee. The regulations required customers to opt in for overdraft protection; otherwise, the transaction is denied.
Then, banks' transaction-processing order came into the spotlight. By posting larger transactions first, account funds are depleted more quickly. Therefore, several small transactions would lead to multiple overdrafts and multiple overdraft fees.
Chase, Bank of America® and Citizens Bank settled lawsuits in recent months due to this type of practice.
Susan Weinstock, director of Pew's Safe Checking in the Electronic Age Project, agrees with the newly-proposed bill because it incorporates all the policy recommendations that came out of a recent Pew study.
The study found that more than half of respondents who paid overdraft fees did not know that they opted in for overdraft protection. And, 54 percent of respondents, who overdrafted in the past year, overdrafted 2 to 5 times and 14 percent overdrafted 6 to 10 times. Pew called on the Consumer Financial Protection Bureau to require clear, uniform and reasonable overdraft pricing and to ban transaction order manipulation.
The CFPB started investigating banks' overdraft fee policies in February. With the addition of Maloney's bill, banks face increasing pressure over this lucrative revenue stream. In 2011, the total overdraft fee revenue was $31.6 billion in the U.S., according to Moebs Services.
But, the new bill did not come without opposition, albeit from a predictable source.
"We oppose this harmful legislative proposal, which would hurt financial institutions and their customers," said Jeff Sigmund, a spokesperson for the American Bankers Association, in an emailed statement. "Overdraft protection is a service customers freely elect to have and they value their payments being covered. They know the fee in advance and can opt out of overdraft protection at any time."
The Overdraft Protection Act would appear unlikey to win passage in the GOP-controlled House. In the meantime the CFPB has information to keep consumers educated regarding overdraft coverage and is open to comment before taking any regulatory action.
Ask a Question